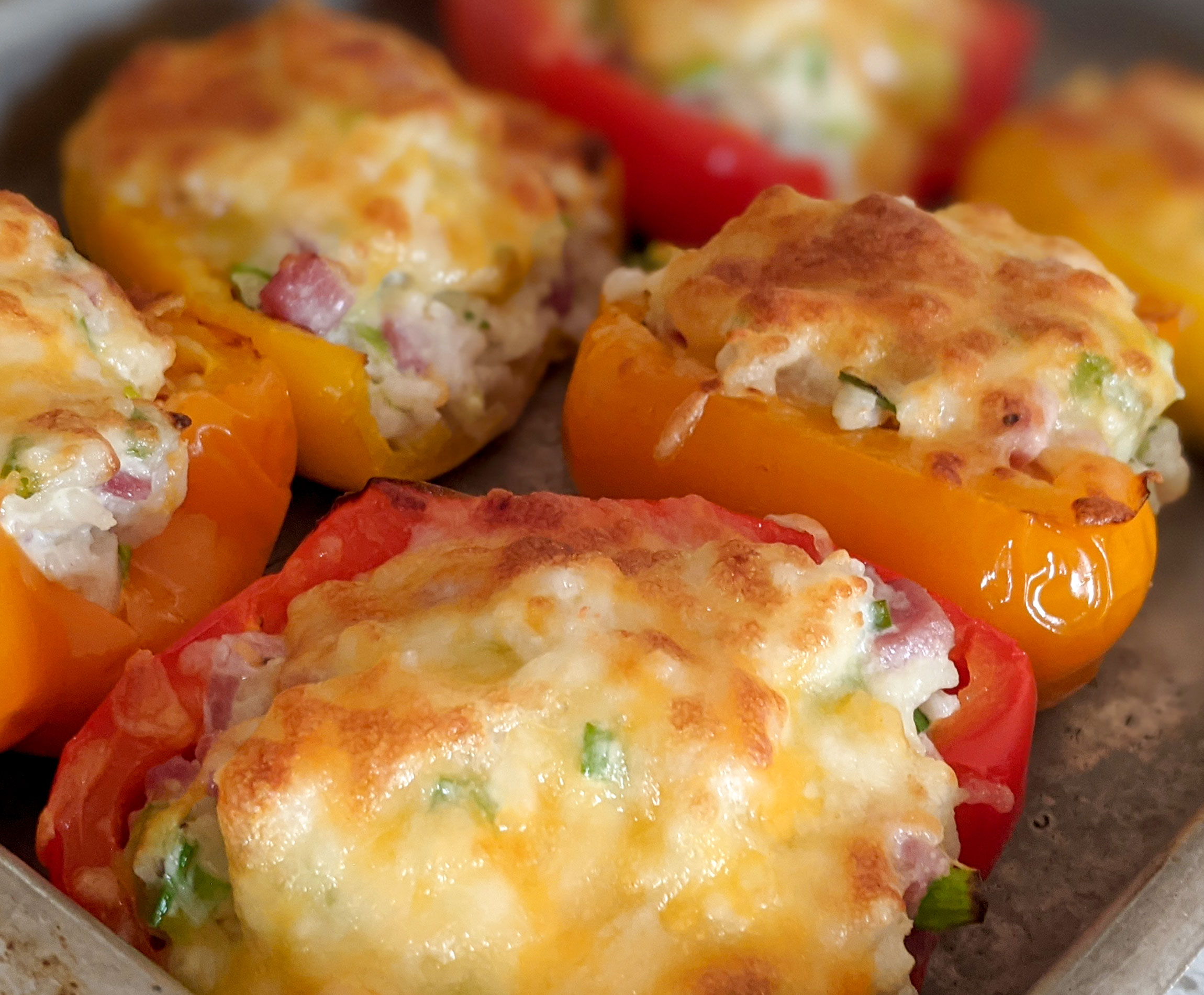 Ham & Rice Stuffed Peppers
Ham and rice with cream cheese, onion and chives - now that's good stuff. Good stuff for stuffed peppers.
View Recipe
Ingredients & Instructions
8 oz Frick's ham, diced
3 large sweet bell peppers
1 clove garlic, minced
1/4 cup low sodium chicken broth
3 cups cooked, long-grain white rice
3/4 cup shredded cheddar
2 Tbsp. olive oil
4 oz softened cream cheese
4 Tbsp. green onion, finely chopped (half white, half green)
2 Tbsp. chives, chopped
2 tsp. onion powder
Salt & pepper to taste
Step 1
Preheat oven to 350°F.
Step 2
Cut peppers lengthwise and remove the stems and seeds. Lightly coat the peppers in olive oil (~1 Tbsp.). Place pepper halves cut face down on a baking sheet and roast for 10 minutes. Remove and let cool. Up oven heat to 400°F.
Step 3
Pour remaining olive oil into a skillet and heat over medium heat. Add garlic and chopped white stalks of green onion to skillet. Sauté until the onion begins to soften, about 2 minutes.
Step 4
Mix in chicken broth, ham & onion powder. Bring to a simmer, then keep at a low simmer for about 5 minutes. Remove from heat. Add in cooked rice, cream cheese, salt, pepper, chives & chopped green stalks of green onion, then mix until well combined.
Step 5
Flip over peppers then spoon heaps of the mixture into the pepper halves to fill them. Sprinkle each filled pepper with the shredded cheddar, then bake for 5-7 min. Bake an additional 2 min. on a high broil setting to lightly brown the cheese. Enjoy warm.
More Recipes
Shop