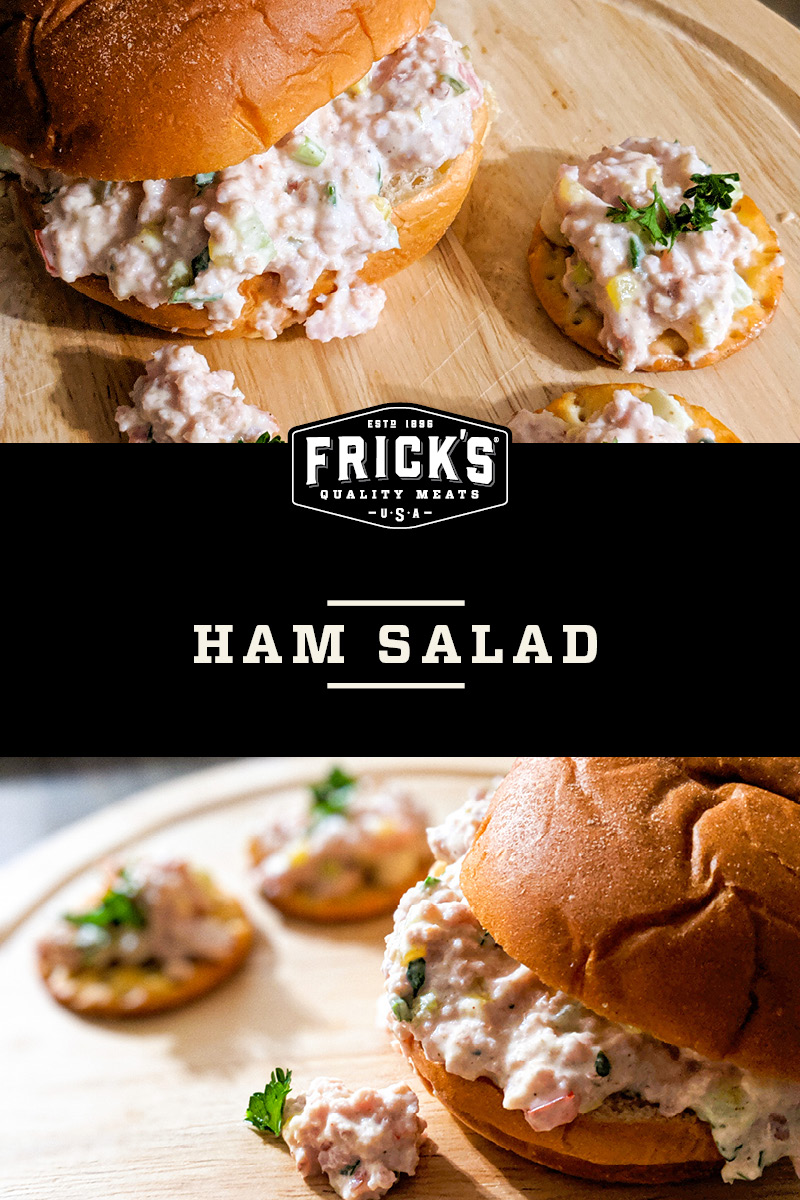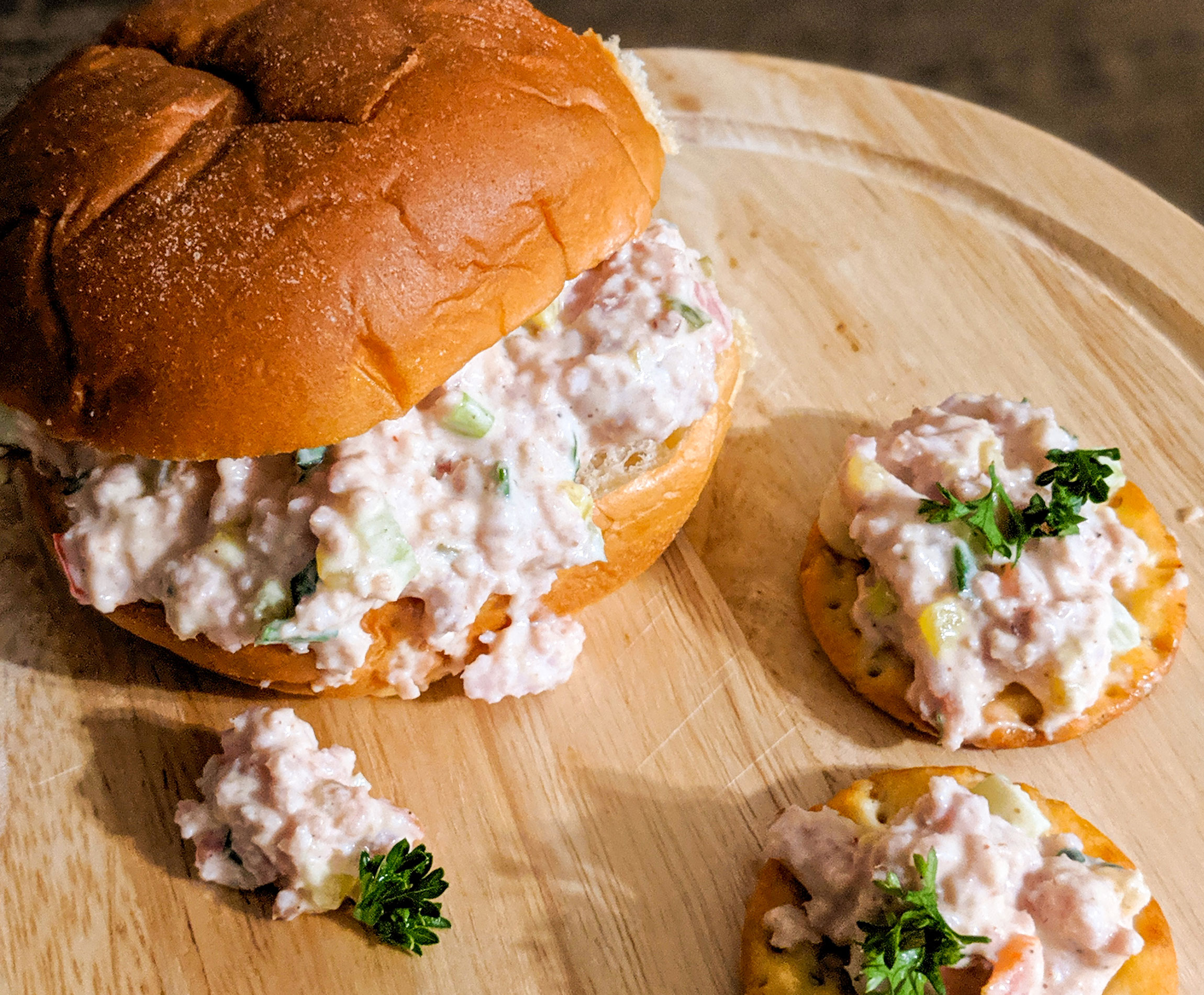 Ham Salad
Versatile and very easy to assemble, this dish makes great use of ground ham or even ham leftovers. It's a snack, an appetizer, or a main meal.
View Recipe
Ingredients & Instructions
1 lb Frick's ground ham
1/4 cup dill or sweet pickle relish
1 cup mayonnaise
3 Tbsp green onion, minced
3 Tbsp celery, minced
2 Tbsp red bell pepper, minced
2 Tbsp fresh parsley, chopped
1 Tbsp Dijon mustard
Salt and pepper to taste
SPICES (OPTIONAL):
1/4 tsp cayenne pepper
1/4 tsp paprika
1/4 tsp garlic powder
Step 1
In a large bowl, mix all ingredients except spices. When blended well, add salt, pepper and other spices to taste.
Step 2
Serve chilled. Can be plated as is or served on sandwiches, crackers, or a bed of lettuce. Also great mixed with macaroni or in a wrap.
Step 3
Cover and refrigerate any remaining salad.
More Recipes
Shop