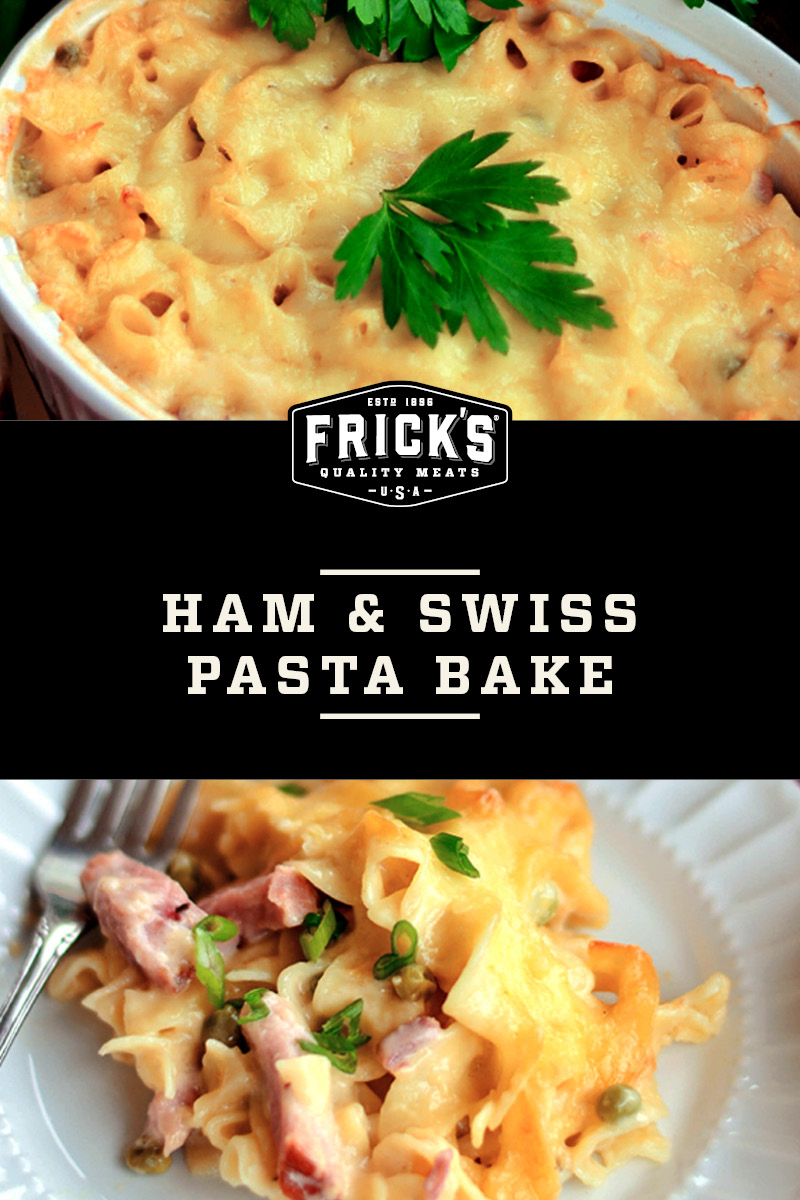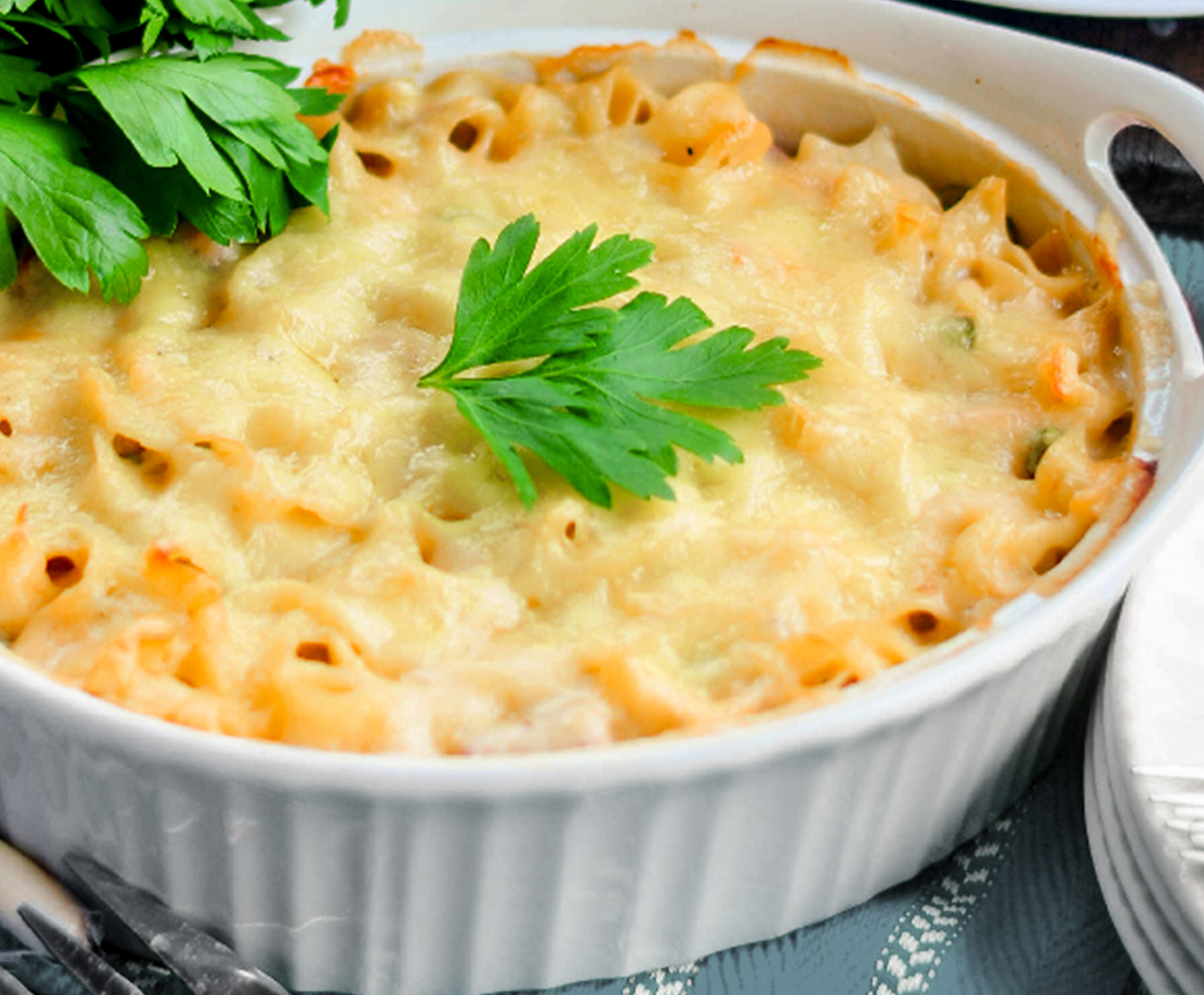 Ham & Swiss Pasta Bake
If peas, onion and cream of mushroom have you thinking only of soup, we'd like to instead introduce this pasta bake which uses those ingredients and more to make a delicious meal to share.
View Recipe
Ingredients & Instructions
8 ounces uncooked egg noodles
2 cups Frick's ham, cubed
1 can (10-3/4 ounces) condensed cream of mushroom soup, undiluted
2-1/2 cups shredded Swiss cheese, divided
1 cup sour cream
1 medium onion, chopped
1 cup frozen peas
2 tablespoons butter, melted
Sliced green onions for garnish, if desired
Preheat oven to 350°F.
Cook egg noodles according to package directions; drain. Meanwhile, in a large bowl combine the ham, soup, 2 cups cheese, sour cream, onion, green peas and butter. Add the pasta; toss to coat.
Transfer to a greased 13×9 in. baking dish. Cover and bake at 350° for 35 minutes. Uncover and sprinkle with remaining cheese. Bake 15-20 minutes longer or until cheese is melted. Makes 8 servings.
A Laura Petersen of Pink Cake Plate creation.
More Recipes
Shop