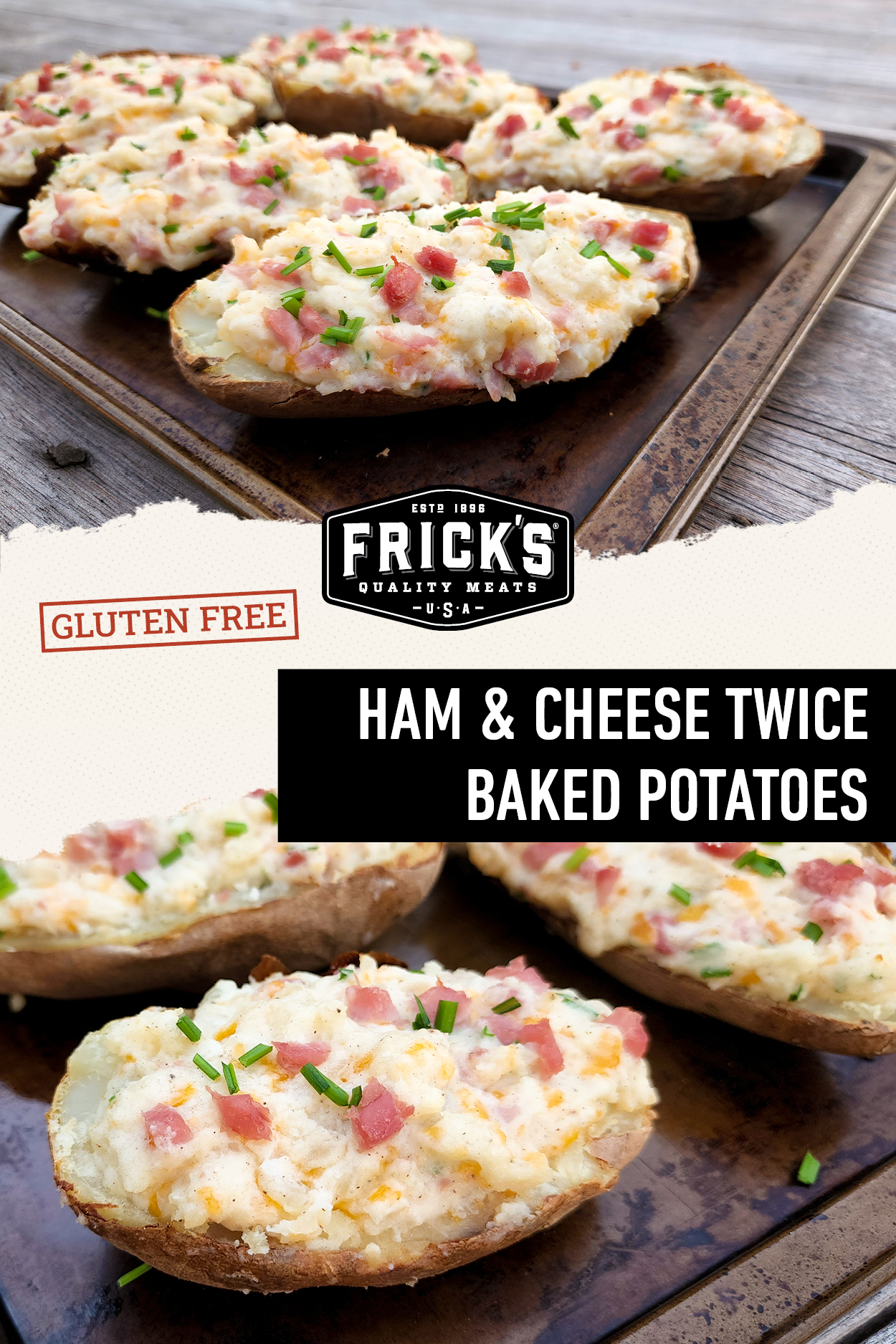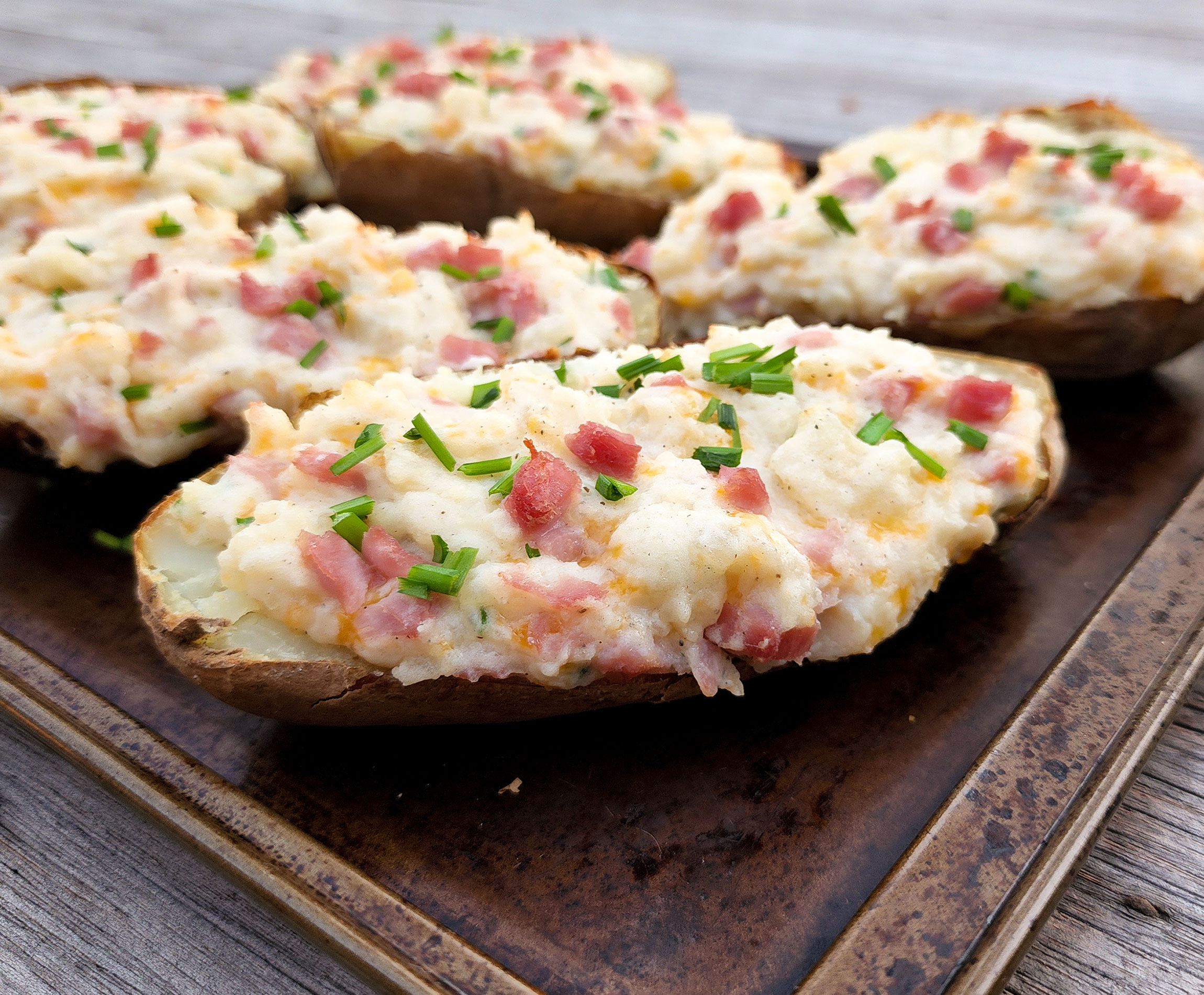 Ham & Cheese Twice Baked Potatoes
Home-style cooking at it's finest! Try making these cheesy potatoes as a meal or as a savory side dish.
View Recipe
Ingredients & Instructions
1 cup Frick's ham, diced
4 large potatoes
1/2 cup milk
1 (8oz) pkg. cream cheese, softened
2 tbsp. butter or margarine
1/2 cup shredded Swiss cheese
1/2 cup shredded cheddar cheese
1/2 – 1 tsp. salt
1/2 tsp pepper
2 tsp chopped fresh chives
Step 1
Preheat oven to 400°F. Place potatoes in lightly greased aluminum foil-lined 15 x 10 inch jelly roll pan.
Step 2
Bake potatoes 1 hour or until tender; cool 30 minutes. Turn oven down to 350°F.
Step 3
Cut each potato in half lengthwise; carefully scoop out pulp into large bowl, leaving 1/4 inch thick shell. Beat pulp, milk, cream cheese, butter, Swiss cheese, cheddar cheese, salt and pepper at medium speed with electric mixer until blended; stir in ham and chives.
Step 4
Spoon mixture into potato shells. Bake stuffed shells at 350°F for 15 minutes. Enjoy warm.
More Recipes
Shop