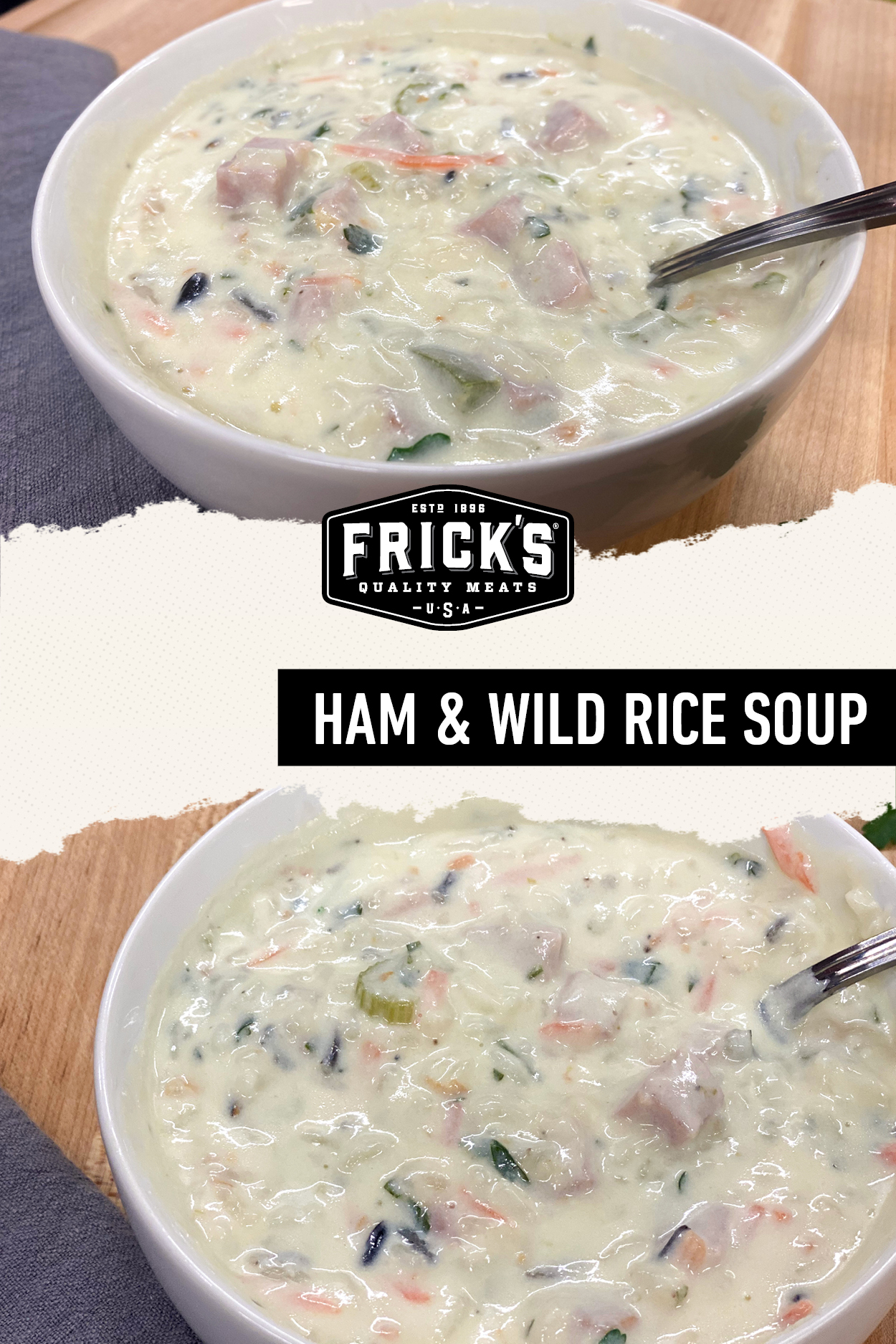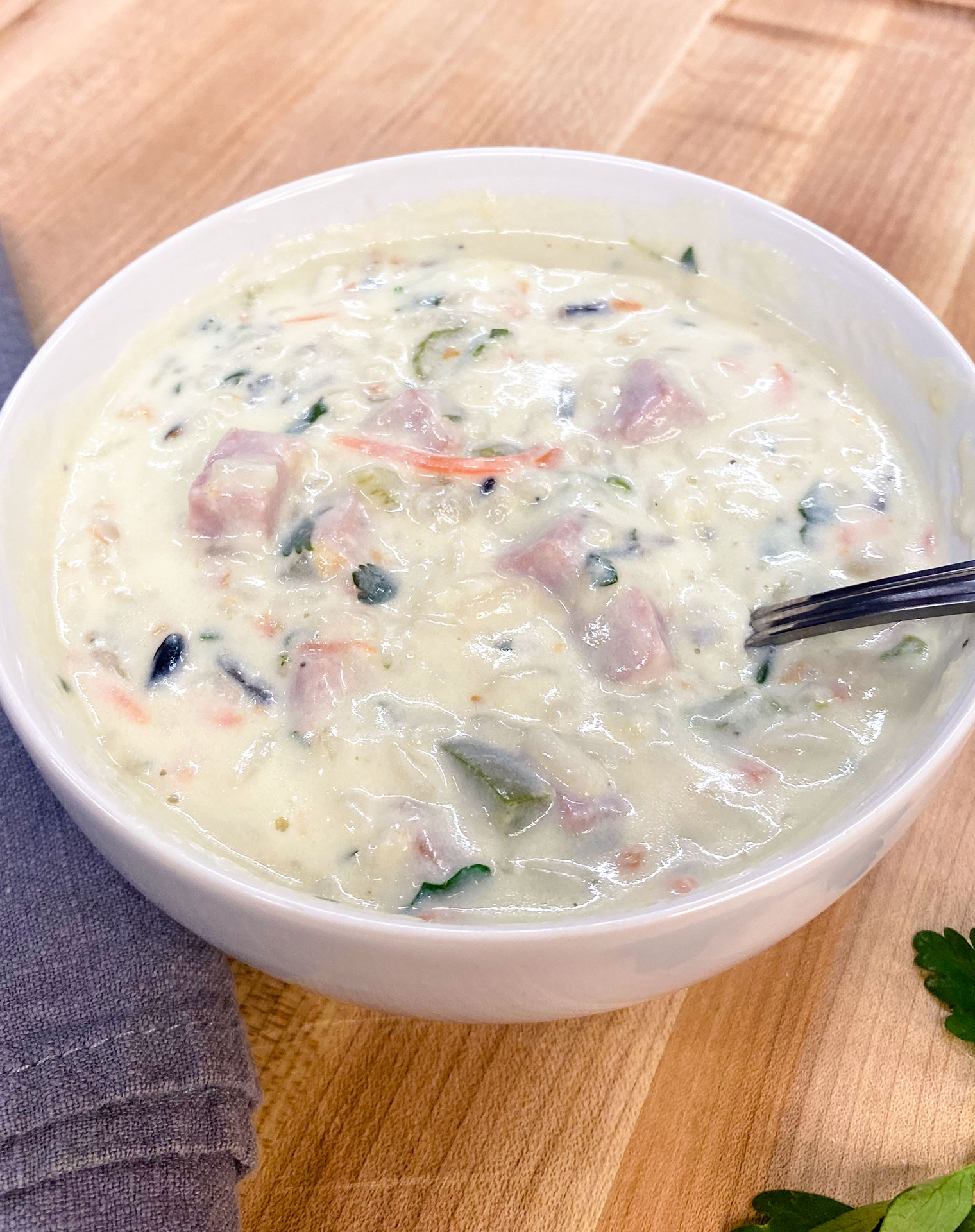 Ham & Wild Rice Soup
Soups on! This low-fat recipe is great for the family and is easy to follow. The fresh veggies compliment Frick's fully cooked ham, bone-in or boneless. Try this recipe when the weather outside is frightful or when you have leftover ham that's too good to waste.
View Recipe
Ingredients & Instructions
12 oz Frick's ham, cubed
2 cups water
1/2 cup uncooked wild rice
1/2 tsp. salt
3 Tbsp. butter
1/2 cup green bell pepper, chopped
1/2 cup celery, chopped
1/3 cup onion, chopped
1 clove garlic, minced
2 Tbsp. all purpose flour
1-1/2 tsp. instant chicken bouillon granules
1/2 tsp. salt
1/8 tsp. ground black pepper
1 medium carrot, grated
2 Tbsp. snipped fresh parsley
2 cups 2% milk
2 cups half-and-half
Step 1
In a small saucepan combine water, wild rice, and 1/2 tsp. salt. Heat to boiling. Reduce heat; cover and simmer 30 minutes or until rice grains are tender and curl. Drain in a colander, then set aside.
Step 2
In a 2-3 quart saucepan, melt butter. Add green pepper, celery, onion, and garlic and sauté over medium heat until tender, about 5 minutes.
Step 3
Stir in flour, bouillon granules, salt, and pepper. Slowly add milk so that the milk thickens as you pour. Add half-and-half, cooked wild rice, ham, carrot, and parsley.
Step 4
Cook over medium heat 15-20 minutes or until very hot, stirring occasionally. Serve hot.
More Recipes
Shop