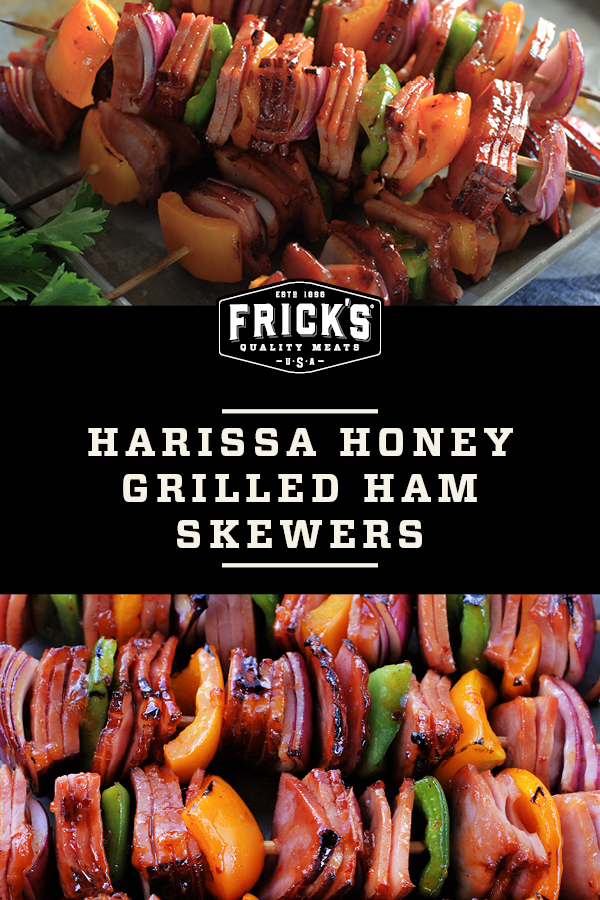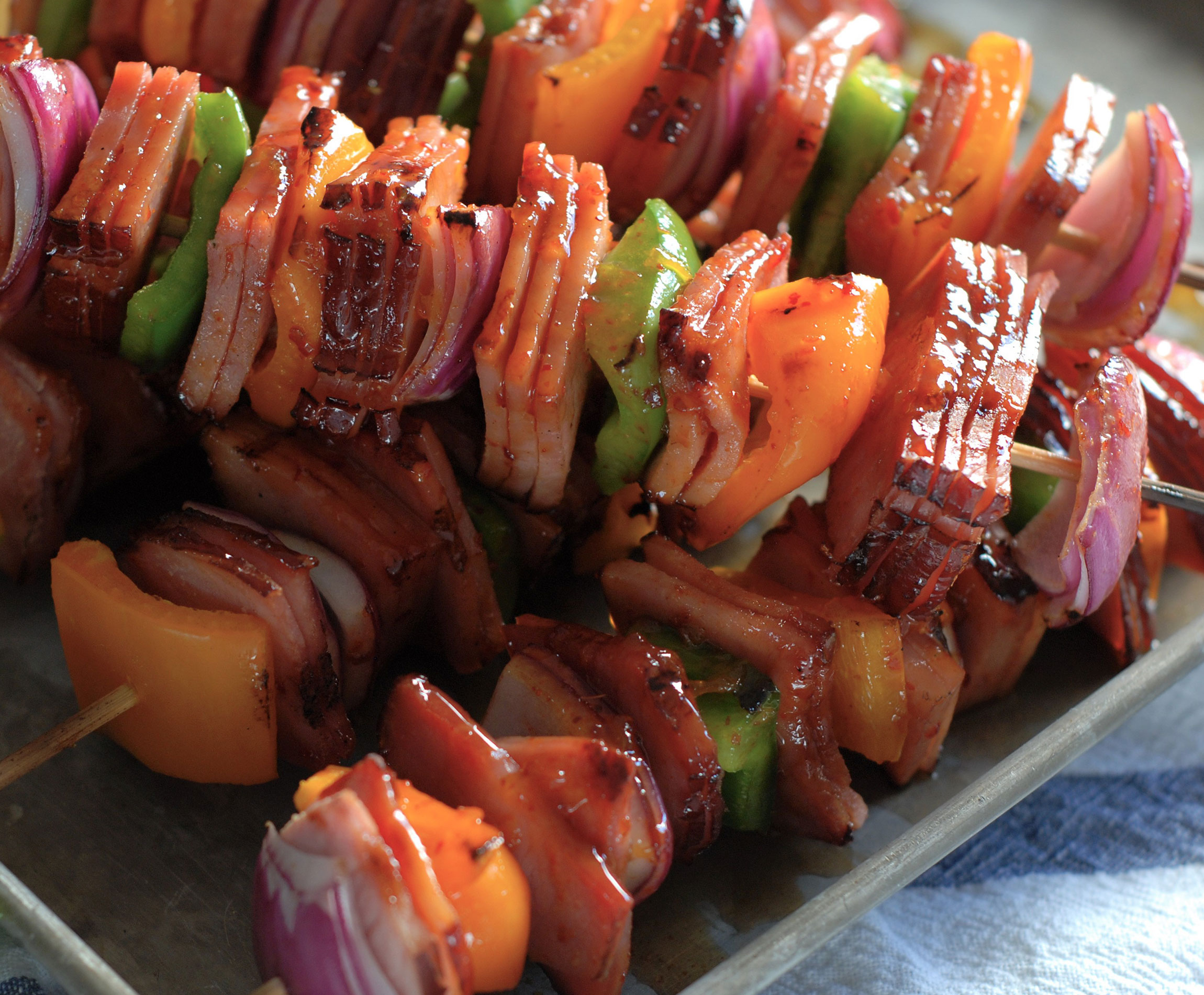 Harissa Honey Grilled Ham Skewers
Time to fire up the grill. These skewers are spicy, sweet, and versatile. Arrange them how you like with what you like.
View Recipe
Ingredients & Instructions
1-2 lbs Frick's boneless ham, sliced
1/3 cup apricot preserves
3 Tablespoons honey
3 Tablespoons harissa
1 green bell pepper
1 yellow or orange bell pepper
1 red onion
Step 1
Heat a grill or large grill pan to high heat.
Step 2
Whisk together the apricot preserves, honey and harissa in a small bowl and set aside.
Step 3
Cut the sliced ham, bell peppers and red onion into 1 ½ inch squares. Thread the cubes evenly onto 6 large skewers.
Step 4
Once the grill is hot, grill the skewers for 3 minutes. Flip the skewers and brush with half of the glaze. Cook for an additional 3 minutes. Flip the skewers again and brush with the remaining glaze. Remove from the grill and serve immediately.
Step 5
The skewers are all prepped and ready to go. You can make the skewers and the glaze well in advance if needed and the recipe can easily be doubled or tripled if you're feeding a crowd.
Note: if using bamboo skewers, you will want to soak them in water for 20-30 minutes before putting your ham and veggies on them. This will prevent them burning or causing any flare ups.
A Lauren Wyler of Fleur De-Lectable creation.
More Recipes
Shop