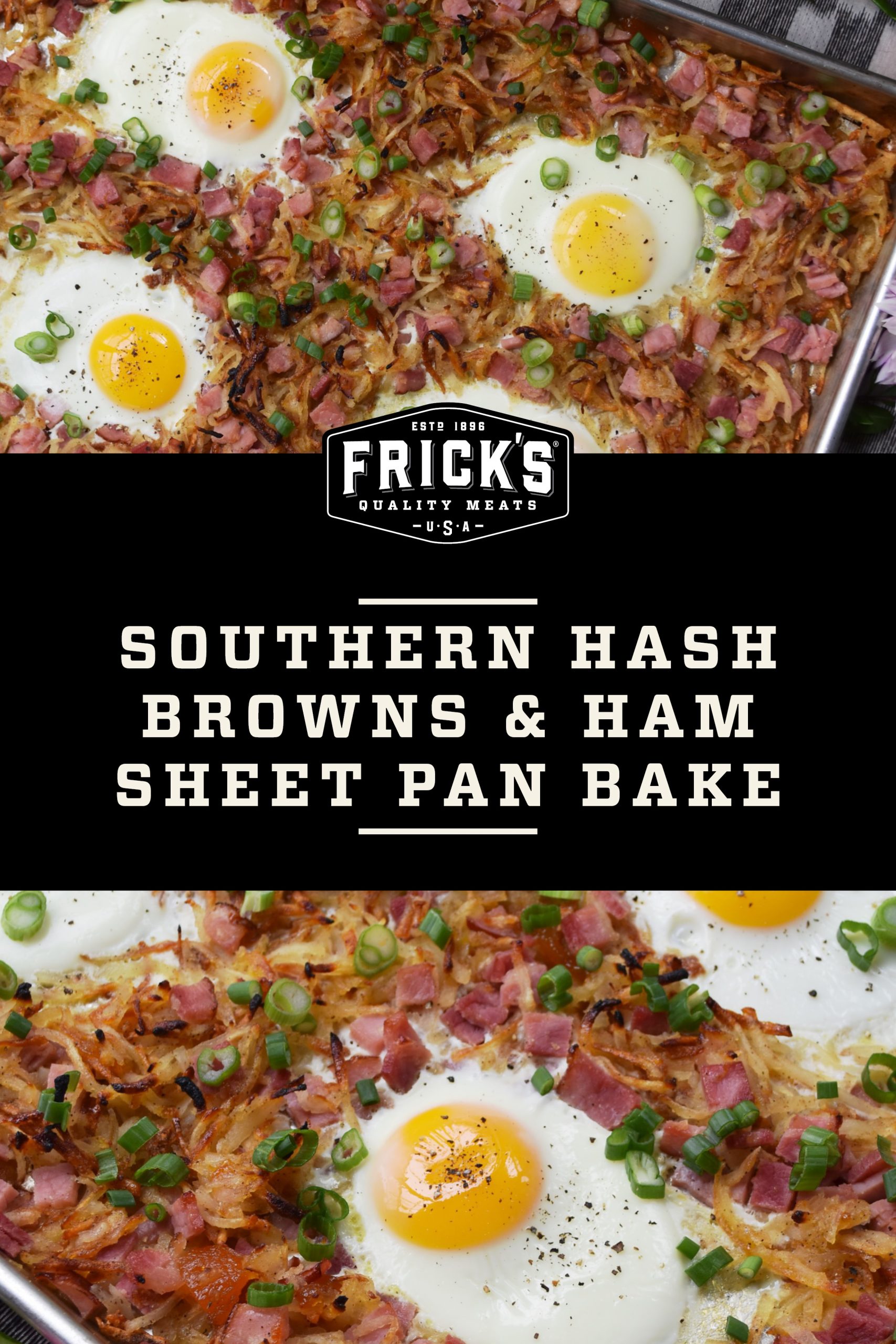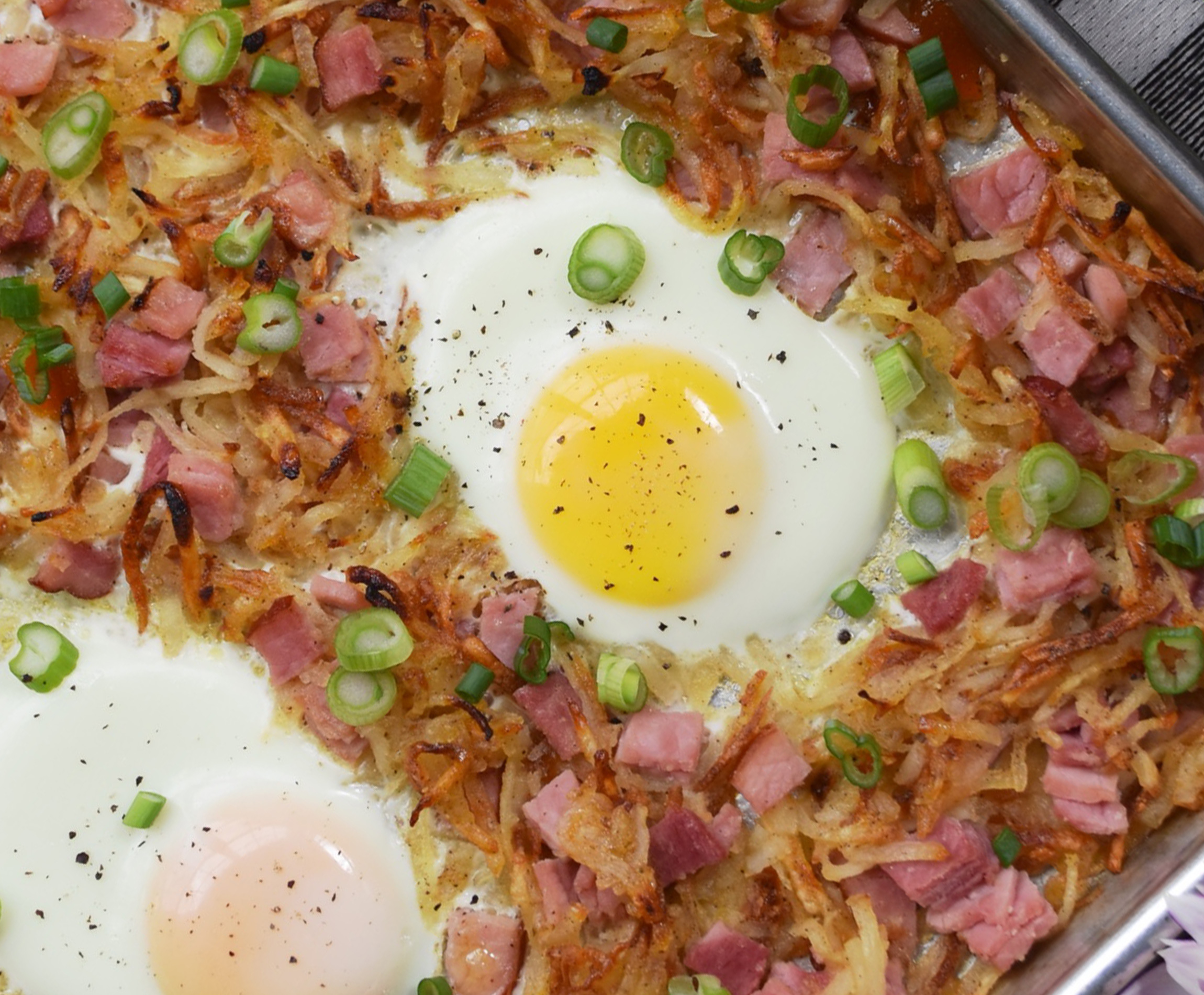 Southern Hash Browns & Ham Sheet Pan Bake
No one wants to do a lot of dishes in the morning, so go easy on yourself and make a full breakfast in a sheet pan, including ham, eggs, hash browns and even jelly.
View Recipe
Ingredients & Instructions
2 cups diced Frick's Applewood Qtr. Ham
1 (20 oz) bag refrigerated shredded hash browns
3 Tbsp. extra virgin olive oil (additional for greasing sheet pan)
1/2 tsp. kosher salt
1/2 tsp. finely ground black pepper
1/4 cup apricot preserves
1/4 cup apple jelly
1 Tbsp. creamy horseradish
1 tsp. Dijon mustard
1/4 tsp. garlic powder
1/4 tsp. onion powder
4 eggs
2 scallions, finely chopped (green ends only)
Step 1
Preheat oven to 400°F.
Step 2
Place the hash browns on a large sheet pan, drizzle them with the 3-tablespoons of olive oil, then sprinkle them with 1/2-teaspoon of both salt and pepper. Toss to combine.
Step 3
Bake for 20 to 25 minutes, or until browned.
Step 4
In a small bowl, whisk together the preserves, jelly, horseradish, mustard, garlic powder, and onion powder.
Step 5
Pour the mixture over the hash browns, add the ham, then toss to combine.
Step 6
Move the hash browns aside to create four wells. Drizzle a little bit of olive oil in each well and then add an egg into each one.
Step 7
Bake 5 to 10 minutes, or until the eggs are done to your preference.
Step 8
Garnish with scallions and additional black pepper.
Step 9
Serve immediately.
A Colleen of Faith, Hope, Love & Luck Survive Despite a Whiskered Accomplice creation
More Recipes
Shop