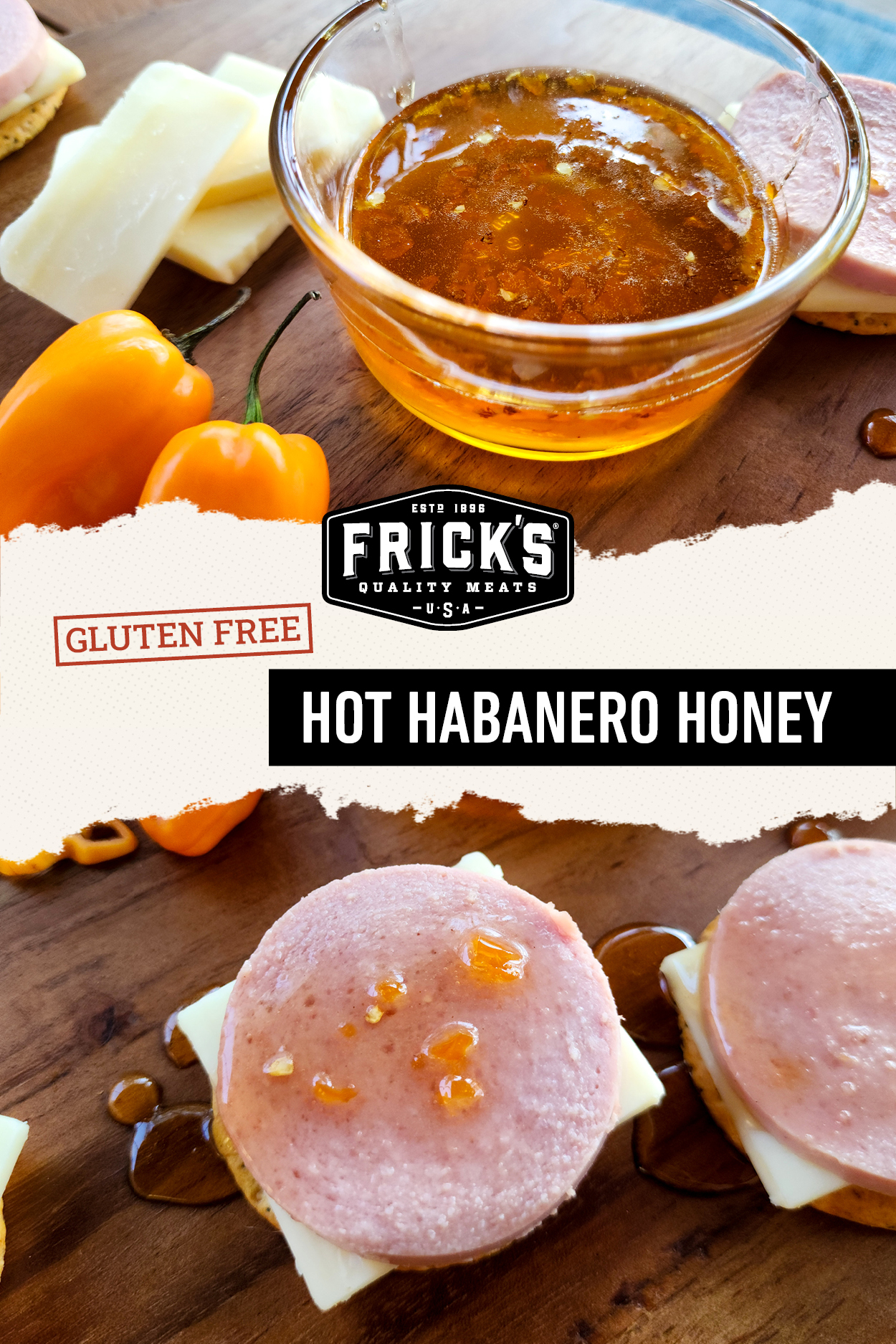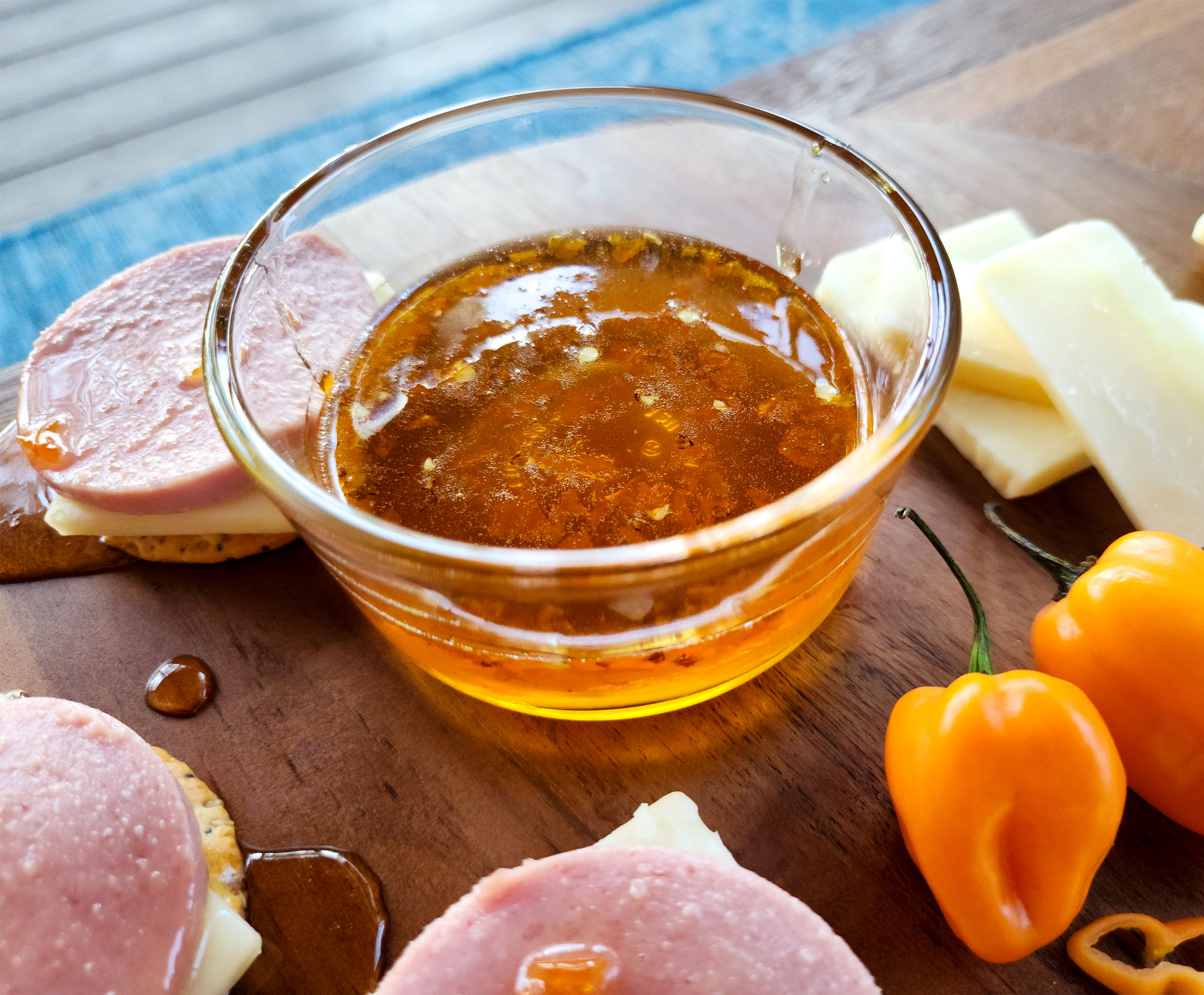 Hot Habanero Honey
Enjoy this sweetness with a kick as a fantastic dip, glaze or spread with your favorite meats, such as ham, bologna or braunschweiger.
View Recipe
Ingredients & Instructions
1/2 cup honey
1 habanero pepper, finely chopped
1/2 tbsp. apple cider vinegar
STEP 1
Add honey, chopped habanero (including any seeds) and vinegar to a small saucepan over low heat and stir together well.
STEP 2
Simmer honey mixture for at least 15 minutes to infuse the flavor, stirring occasionally. Do not let it boil as that will affect the honey flavor.
STEP 3
Remove from heat. Immediately brush the honey over warm meat, or pour the honey into a sanitized glass jar or serving dish, let it cool, then serve it with charcuterie, on sandwiches, et cetera.
More Recipes
Shop