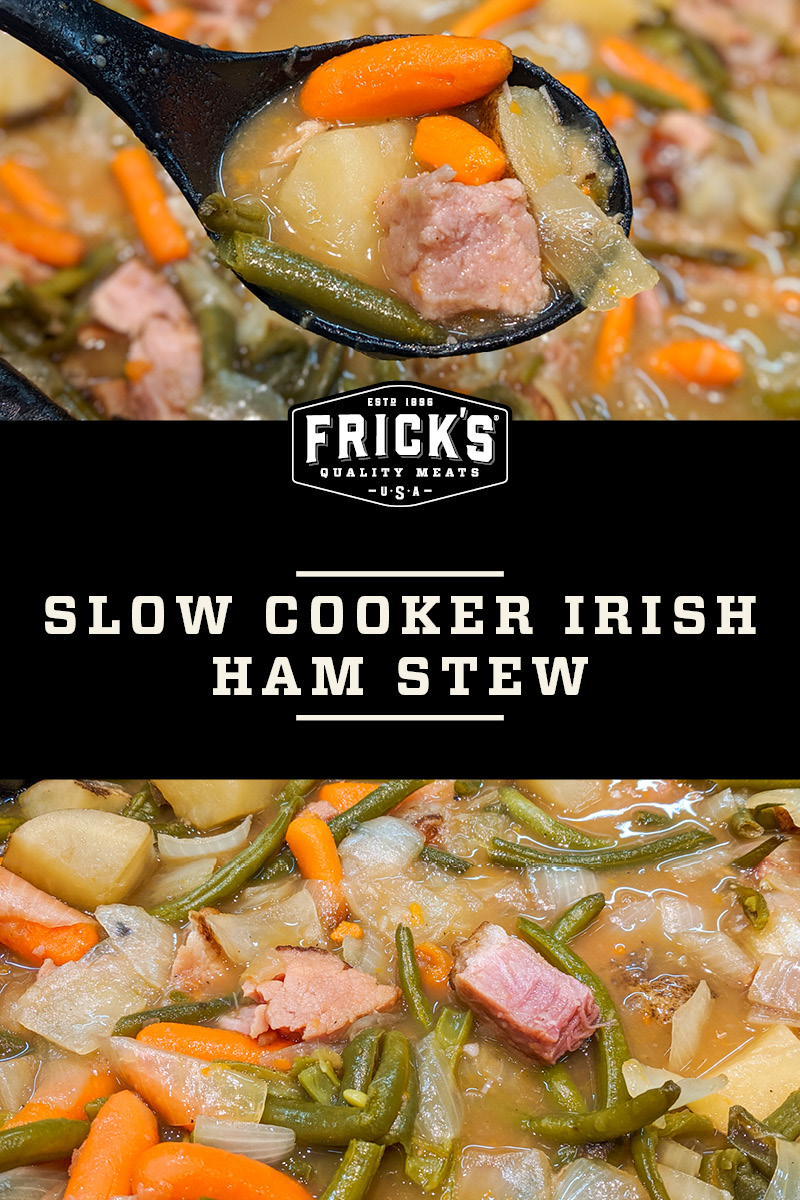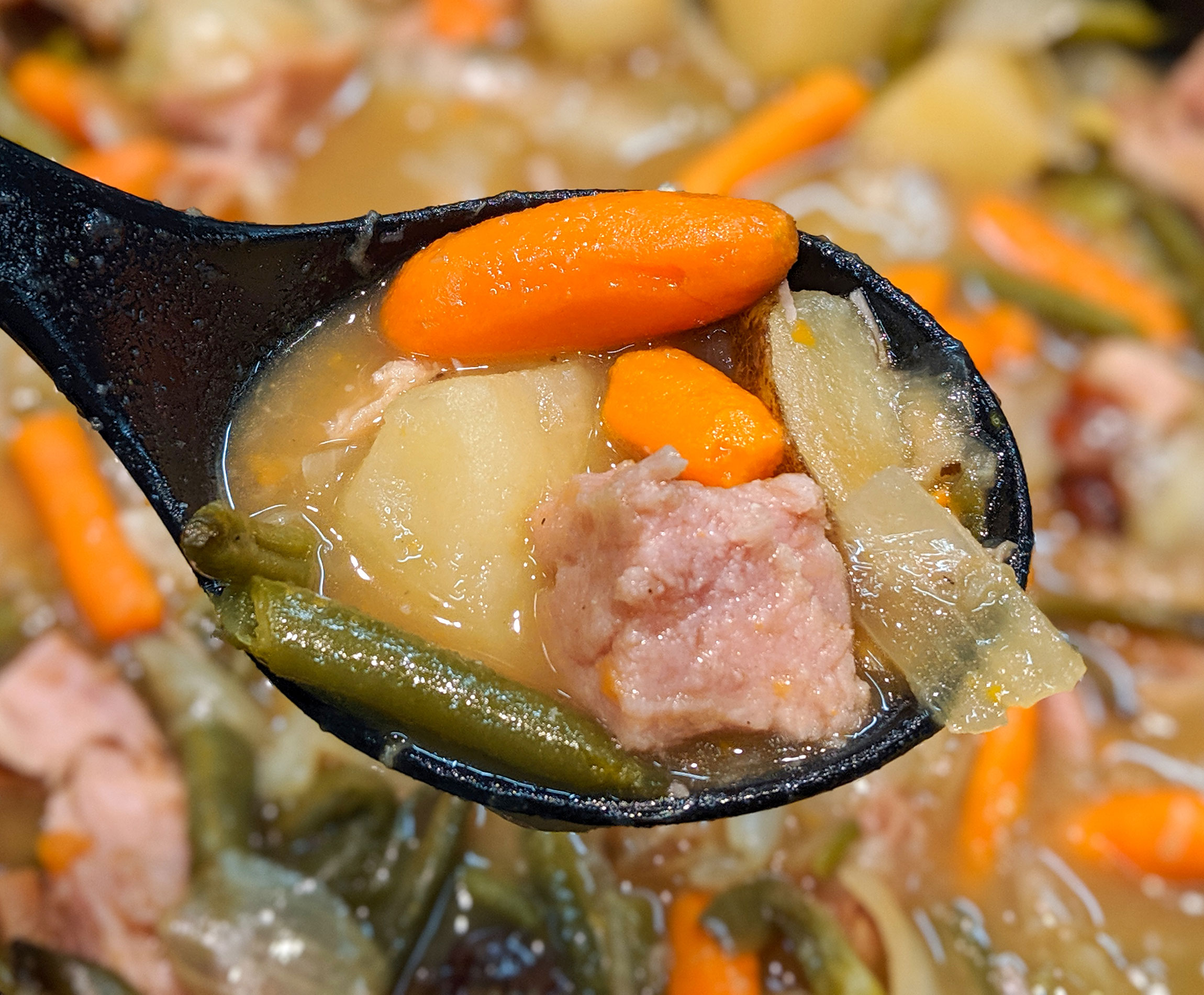 Slow Cooker Irish Ham Stew
It may take some time, but this meal is very easy to make with minimal prep work and oversight required. So get comfy on the couch and relax while this delicious stew all but cooks itself.
View Recipe
Ingredients & Instructions
1 Frick's thick cut bone-in ham steak (or 2 lbs. of regular bone-in ham steak)
12 oz cream of mushroom soup
2 medium potatoes, chopped
16 oz bag washed/peeled baby carrots
12 oz bag snipped & washed green beans
4 medium onions, chopped
2 oz box onion flavor soup/dip mix
2 cups chicken stock
Black pepper to taste
Step 1
Place ham steak at the bottom of the slow cooker, then add all other ingredients.
Step 2
Turn on medium heat and let cook for 4 hours, stirring occasionally. Turn heat up to high if it does not appear to be cooking fast enough.
Step 3
Ham should now be easy to pull apart, so break up the ham into bite sized pieces and stir.
Step 4
Remove the bone from the stew. Serve warm and enjoy!
More Recipes
Shop