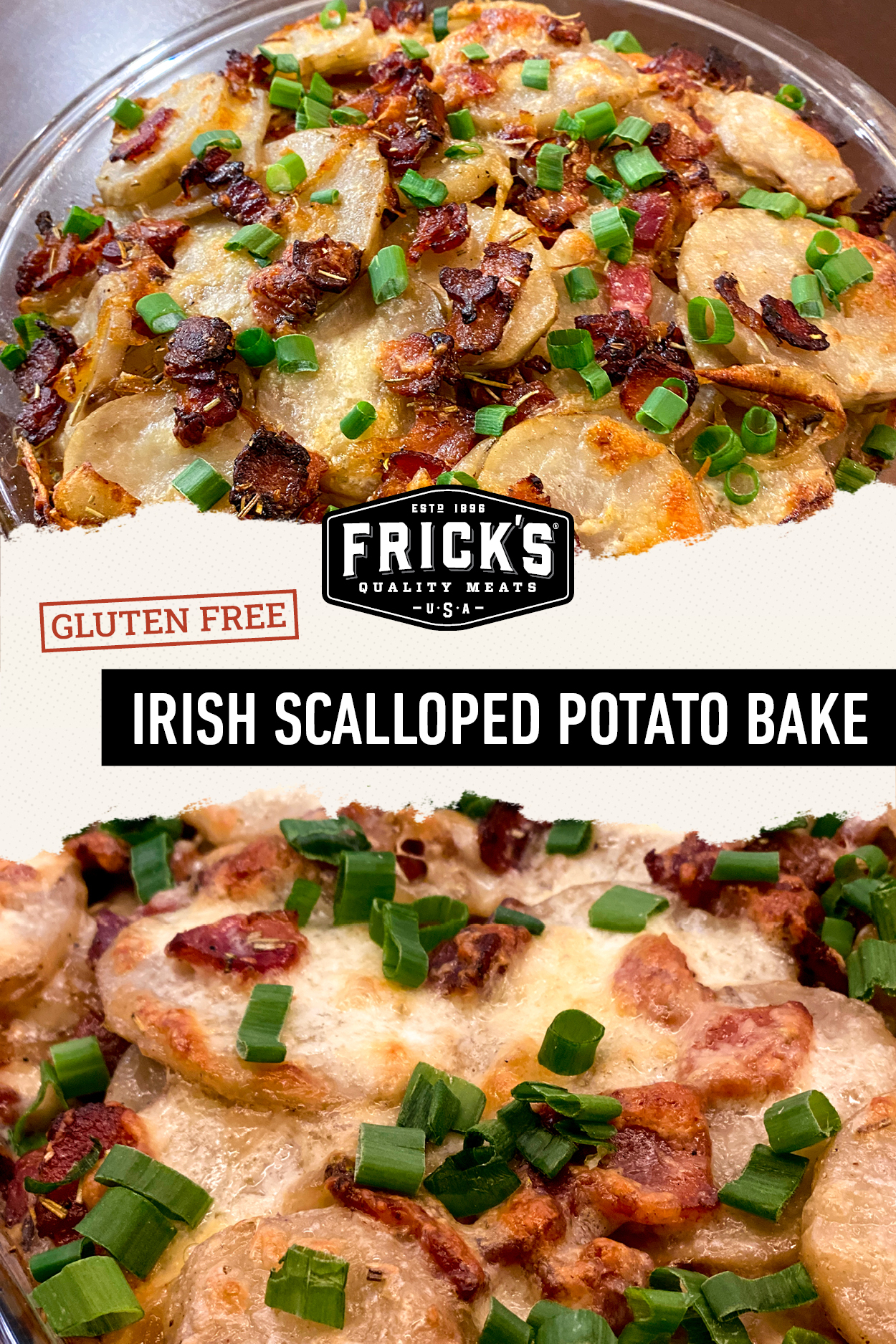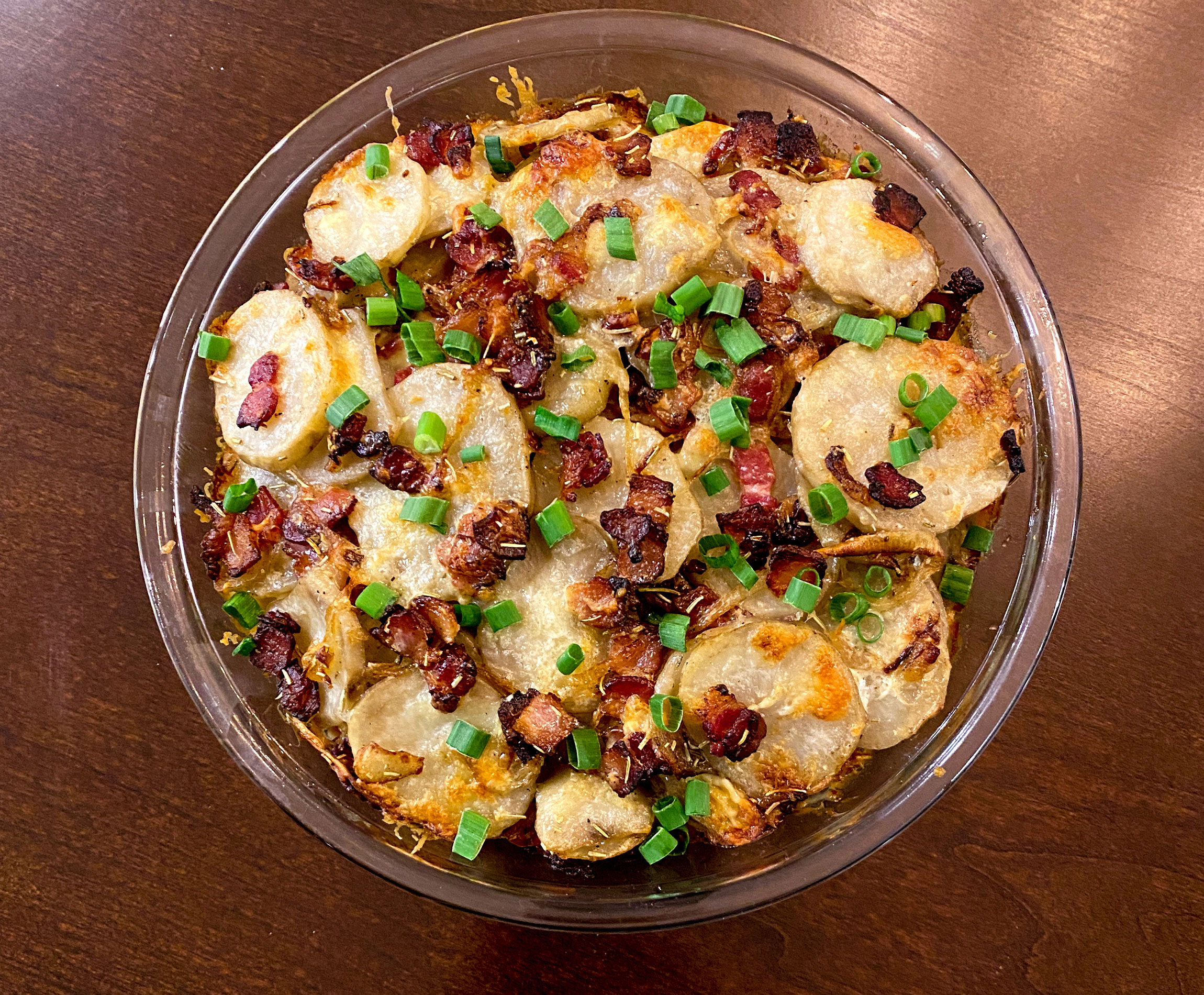 Irish Scalloped Potato Bake
This comforting side dish uses ingredients commonly found in Irish cuisine. In it, the spuds are studs — cheesy and bacon greasy.
View Recipe
Ingredients & Instructions
8 slices Frick's Applewood smoked bacon, chopped
4 large russet potatoes, thinly sliced (1/8-1/4" thick)
1 yellow onion, thinly sliced
2 cloves garlic, minced
1 1/2 tsp. dried thyme
1/2 cup heavy cream
1 1/2 cup Irish cheddar cheese, shredded
Salt and black pepper, to taste
A few scallions, chopped for garnish
STEP 1
Preheat oven to 350°F.
STEP 2
In a large skillet over medium high heat, sauté bacon for roughly 10-12 min. or until bacon is nearly crisp.
STEP 3
Add the onion to the skillet and continue sautéing for about 3-5 min. until bacon is fully crisp, then add potatoes, garlic and thyme. Salt & pepper to taste, and stir for a couple minutes to well mix the ingredients and coat the potatoes in grease.
STEP 4
Remove from heat. Layer the mixture into a 9" pie pan or 8 x 8" square pan. Between layers, sprinkle the cheese evenly over potato mix. Pour heavy cream over the filling, evenly distributing it.
STEP 5
Bake for about 40 min. or until potatoes are fork tender. Remove from oven, sprinkle with the scallion garnish, and let rest for 10 min. before serving warm.
More Recipes
Shop