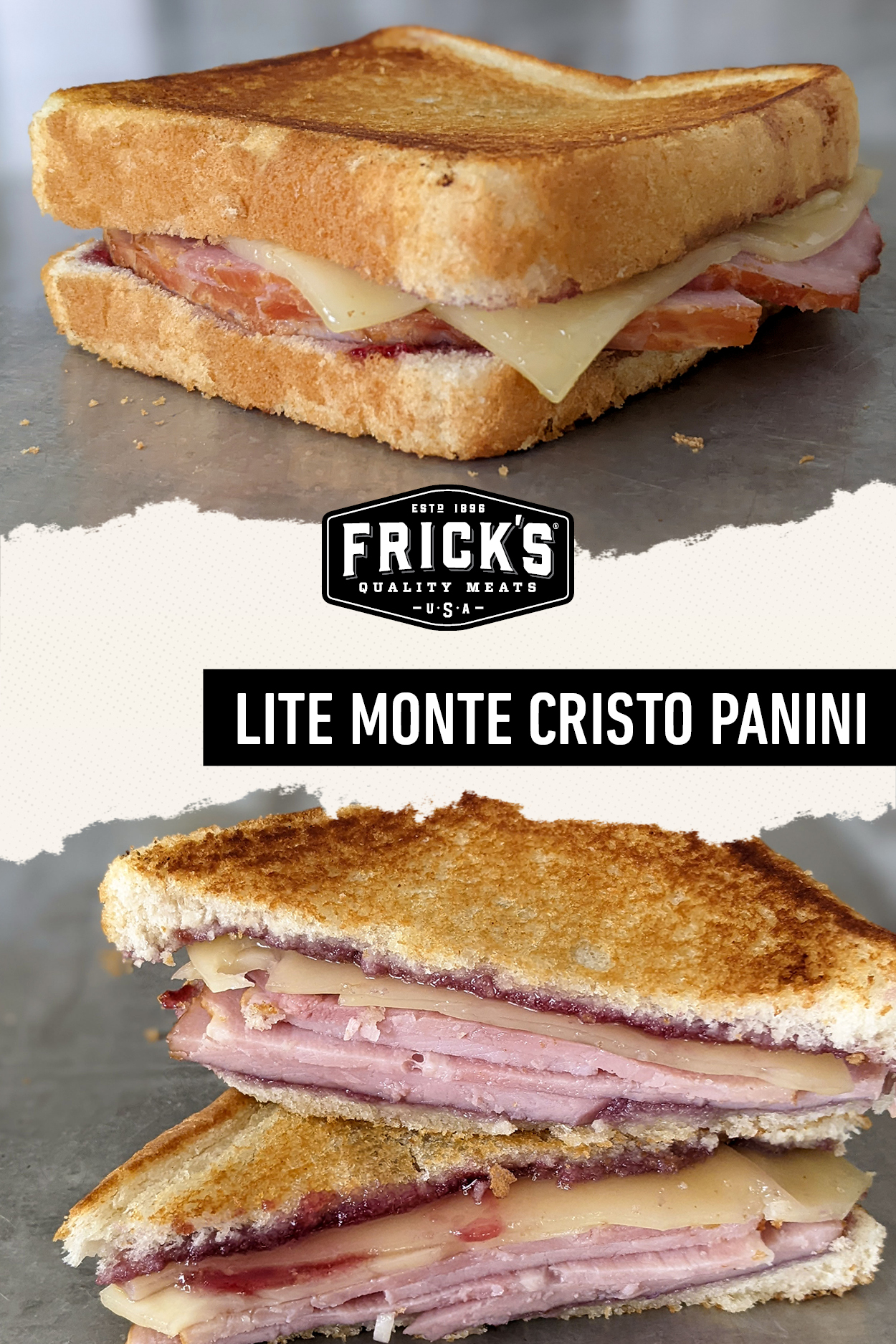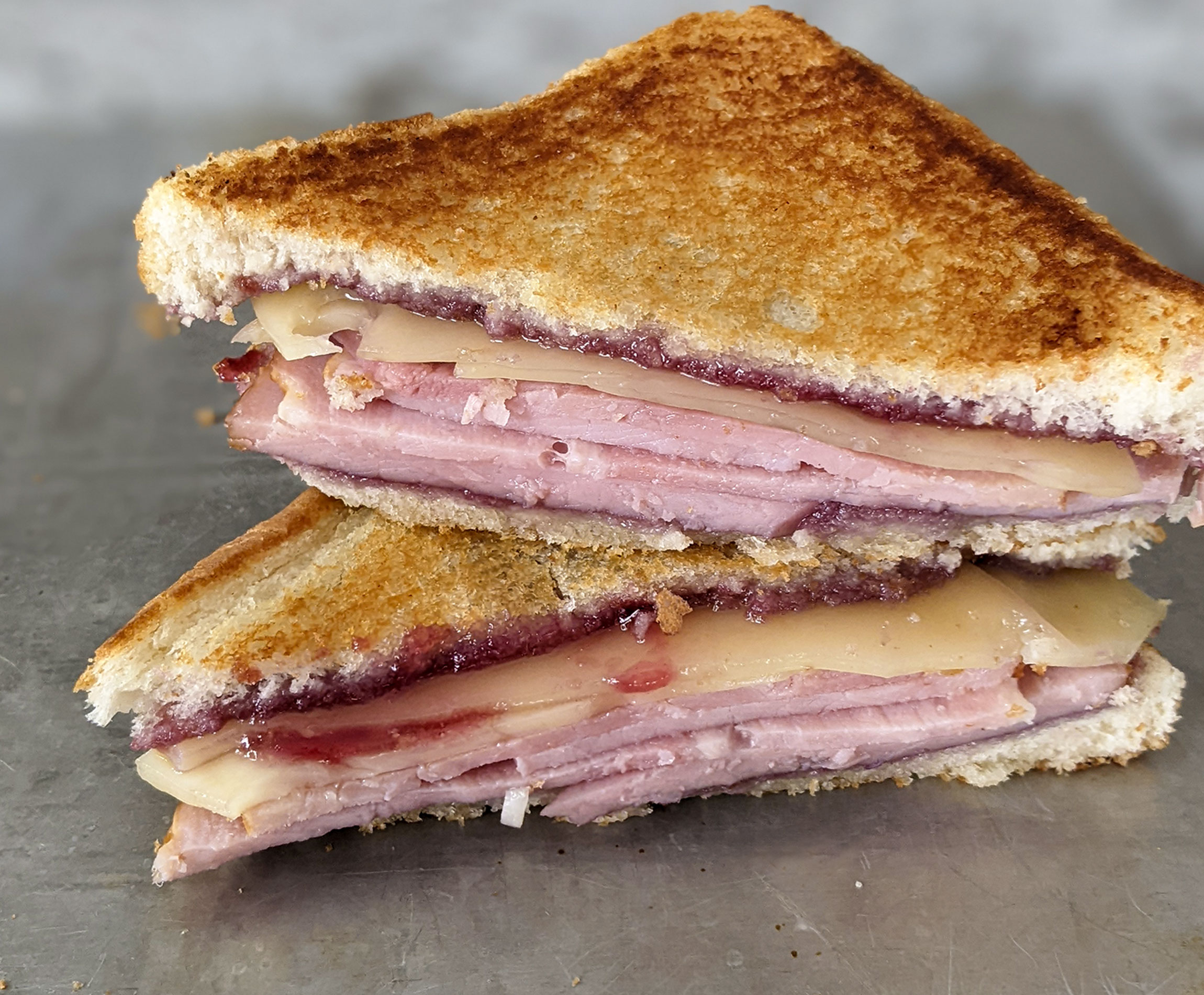 Lite Monte Cristo Panini
Ok, so it's not a true Monte Cristo unless dipped in egg or batter, but all the components are here for a lite version of the iconic sandwich.
View Recipe
Ingredients & Instructions
16 oz Frick's quarter sliced ham
8 oz sliced Swiss cheese
1/4 cup grape jelly
8 slices Texas toast
4 Tbsp. melted unsalted butter
Step 1
Pre-heat Panini maker to 380°F or to Panini setting. If using a skillet, heat to medium high prior to adding sandwich.
Step 2
Spread 1/2 Tbsp. grape jelly on one side of each slice of Texas toast. Place 4 oz (approximately 4 slices) of ham on top of one slice of bread per sandwich. Place 2 oz sliced Swiss cheese on top of ham. Place Texas toast on top of cheese, jelly side down.
Step 3
Liberally butter top and bottom of sandwich and place into Panini maker or skillet. Grill sandwiches for 3 minutes in Panini maker, or 3 minutes per side in skillet. Remove from Panini maker and allow to cool 2 minutes before serving.
Makes 4 sandwiches.
A Chef Peter Rumbolo creation.
More Recipes
Shop