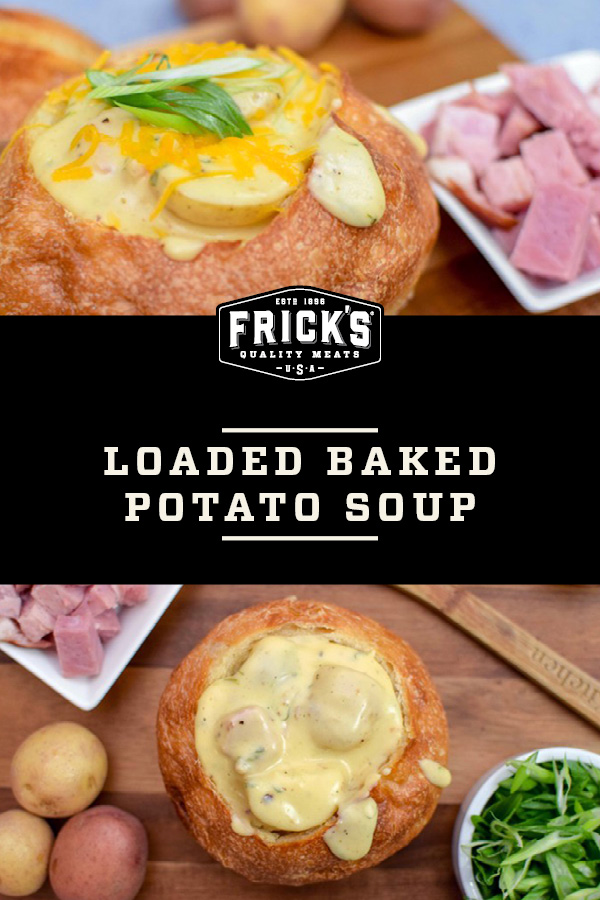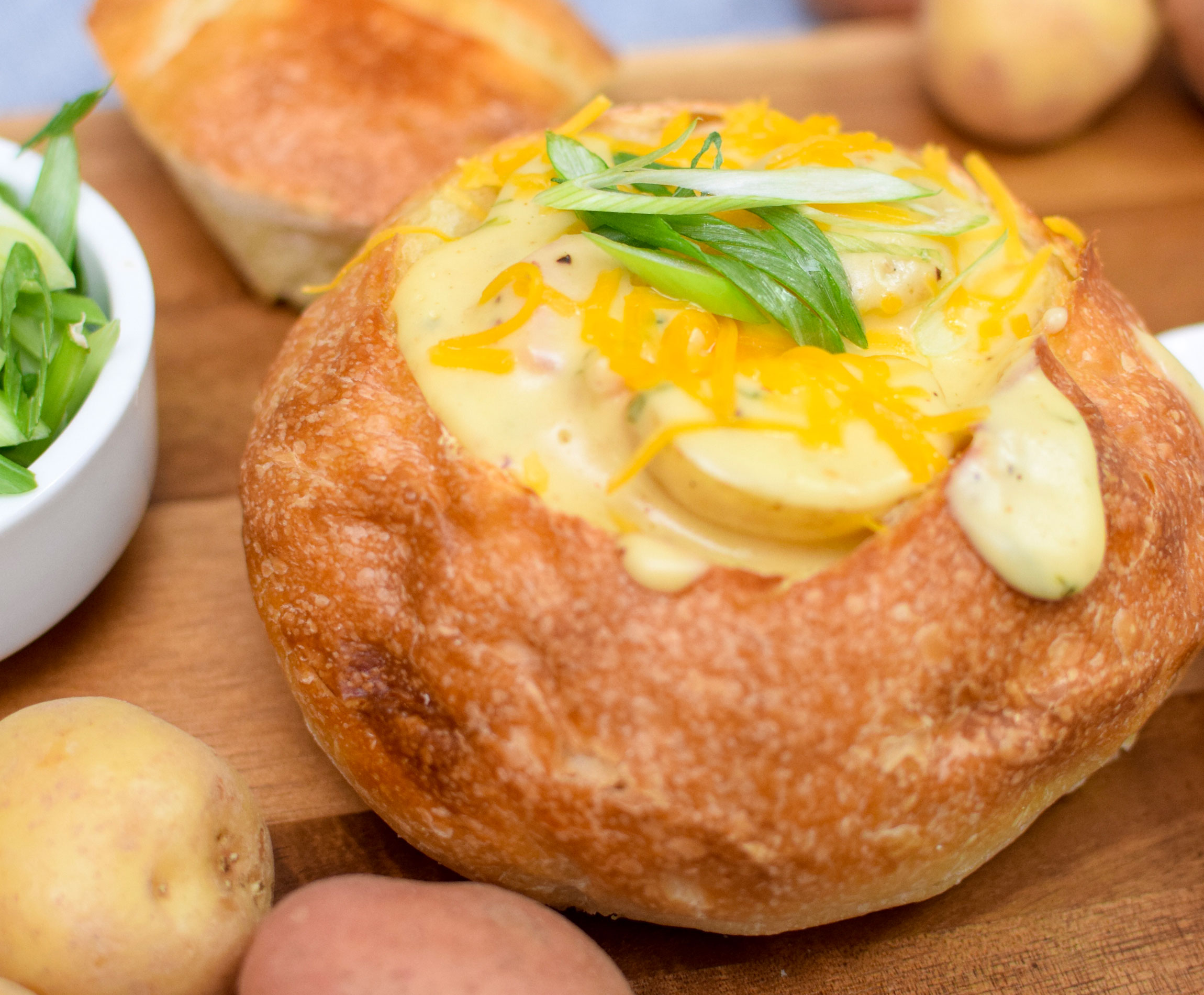 Loaded Baked Potato Soup
Fill your bowl to the brim with warm, creamy potato soup, loaded how you like with your favorite ham. And yes, the bread bowl is essential.
View Recipe
Ingredients & Instructions
1 lb Frick's bone-in ham, cubed
1 bunch green onions sliced
12-16 oz new potatoes sliced in quarters
1/2 cup butter
1/4 cup + 2 Tablespoons flour
4-5 cups whole milk warm
6-8 oz shredded cheese
1-2 teaspoons black pepper
2 whole jalapenos chopped for garnish
Step 1
Chop your potatoes, green onions, and jalapeños. Set aside green onions and jalapeños. Place chopped potatoes in a bowl of water to soak while you prepare other items.
Step 2
Chop ham, careful to slice around the bone. Chop about 1 pound into pieces for your soup. Slice remaining ham to use for sandwiches or snacks!
Step 3
Add 5 cups of milk to a pot and warm over medium heat for about 5-8 minutes, make sure it doesn't burn.
Step 4
While milk is warming, add butter to a large stock pot and melt. Then, add flour to melted butter, constantly whisking to combine to create a roux. Carefully pour 4 cups of warm milk into roux, whisking to combine. Be sure to scrape anything off the bottom so nothing burns. Cook for about 2 minutes, until it thickens. Add additional cup of milk until desired thickness.
Step 5
Add chopped potato, half of the sliced green onions, and ham to the stock pot. Stir to combine. Bring to a boil, then simmer for about 15-20 minutes.
Step 6
Check your potato doneness and continue cooking until desired texture. Then, turn off heat and add shredded cheese, stirring to combine. Ladle into a bread bowl and top with more cheese, green onions, chopped jalapenos, and maybe sour cream!
A The Beard and The Baker creation
More Recipes
Shop