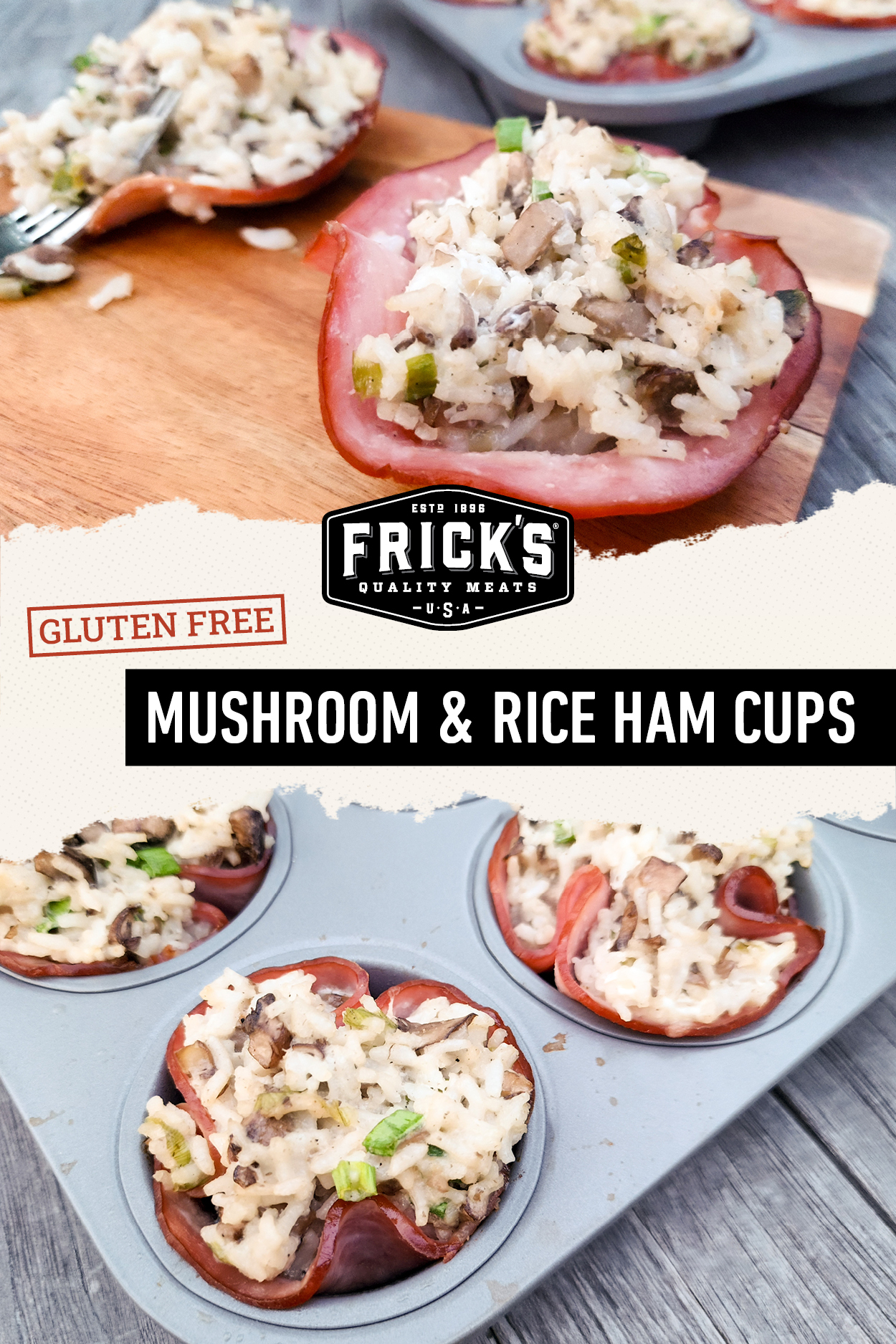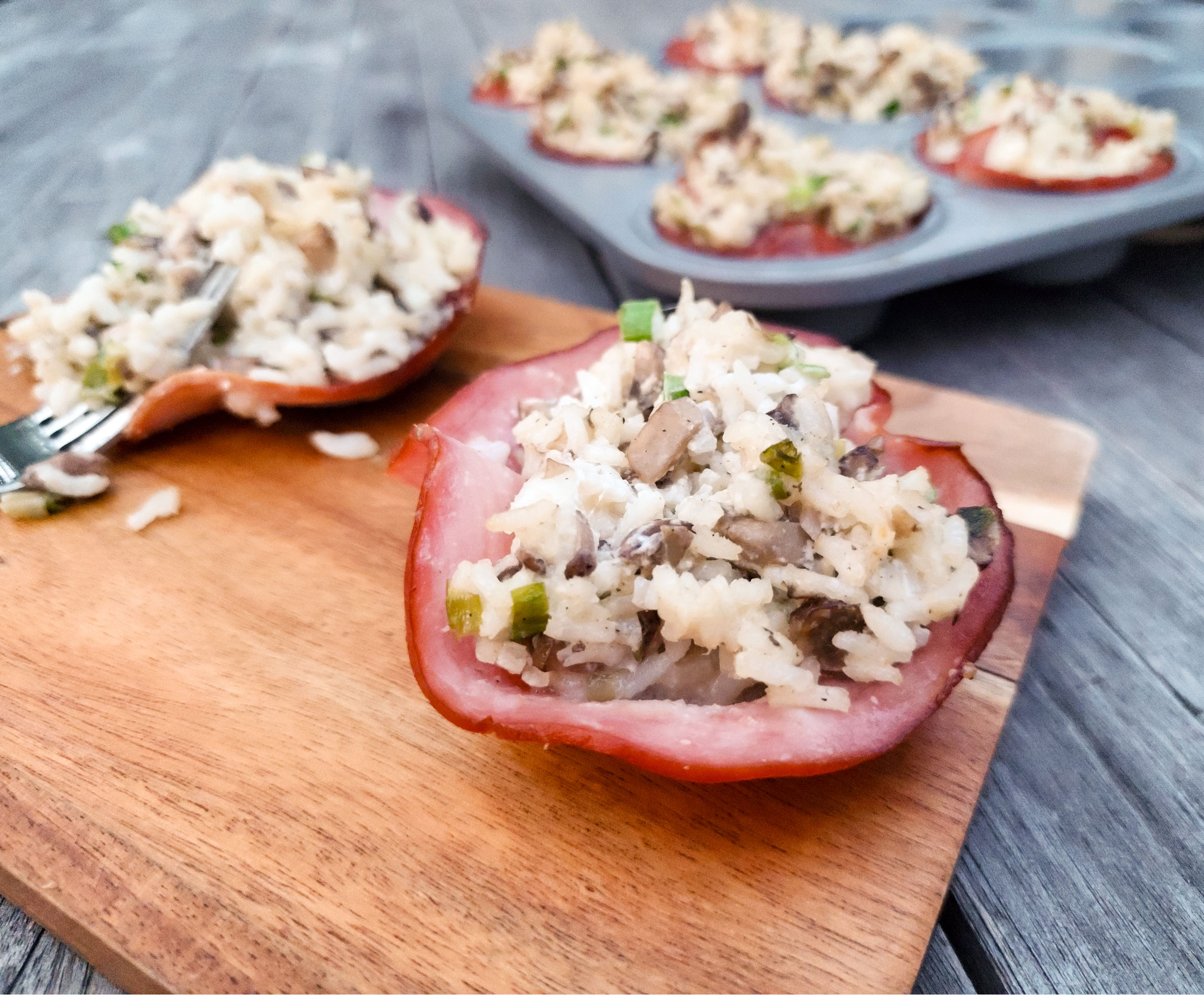 Mushroom & Rice Ham Cups
Don't waste a perfectly good muffin tin on muffins alone. Use it to create a savory treat with ham, mushrooms and rice.
View Recipe
Ingredients & Instructions
8 slices Frick's ham
2 Tbsp. butter
6 oz baby bella mushrooms, chopped
3 Tbsp. green onion, chopped white stalk
3 Tbsp. green onion, chopped green stalk
1/4 cup vegetable or chicken broth
1 Tbsp. lemon juice
2 tsp. garlic powder
2 cups cooked, long-grain white rice
1/2 cup sour cream
1 cup shredded cheese, Italian blend
1/2 tsp. salt
1/4 tsp. black pepper
STEP 1
Preheat oven to 375°F.
STEP 2
Melt butter in a skillet over medium heat. Add mushrooms and chopped white stalks of green onion to skillet. Sauté until the mushrooms and onion begin to soften, about 5 minutes.
STEP 3
Mix in vegetable broth, garlic powder, lemon juice, salt & pepper. Bring to a low simmer. Continue to simmer for 2-3 minutes, then remove from heat. Add in cooked rice, sour cream, shredded cheese & chopped green stalks of green onion. Mix until well combined.
STEP 4
Grease eight cups in a standard muffin tin. Add a slice of ham to each greased cup, then fill ham lined cups with the rice mixture. Bake for 15 minutes. Serve warm.
More Recipes
Shop