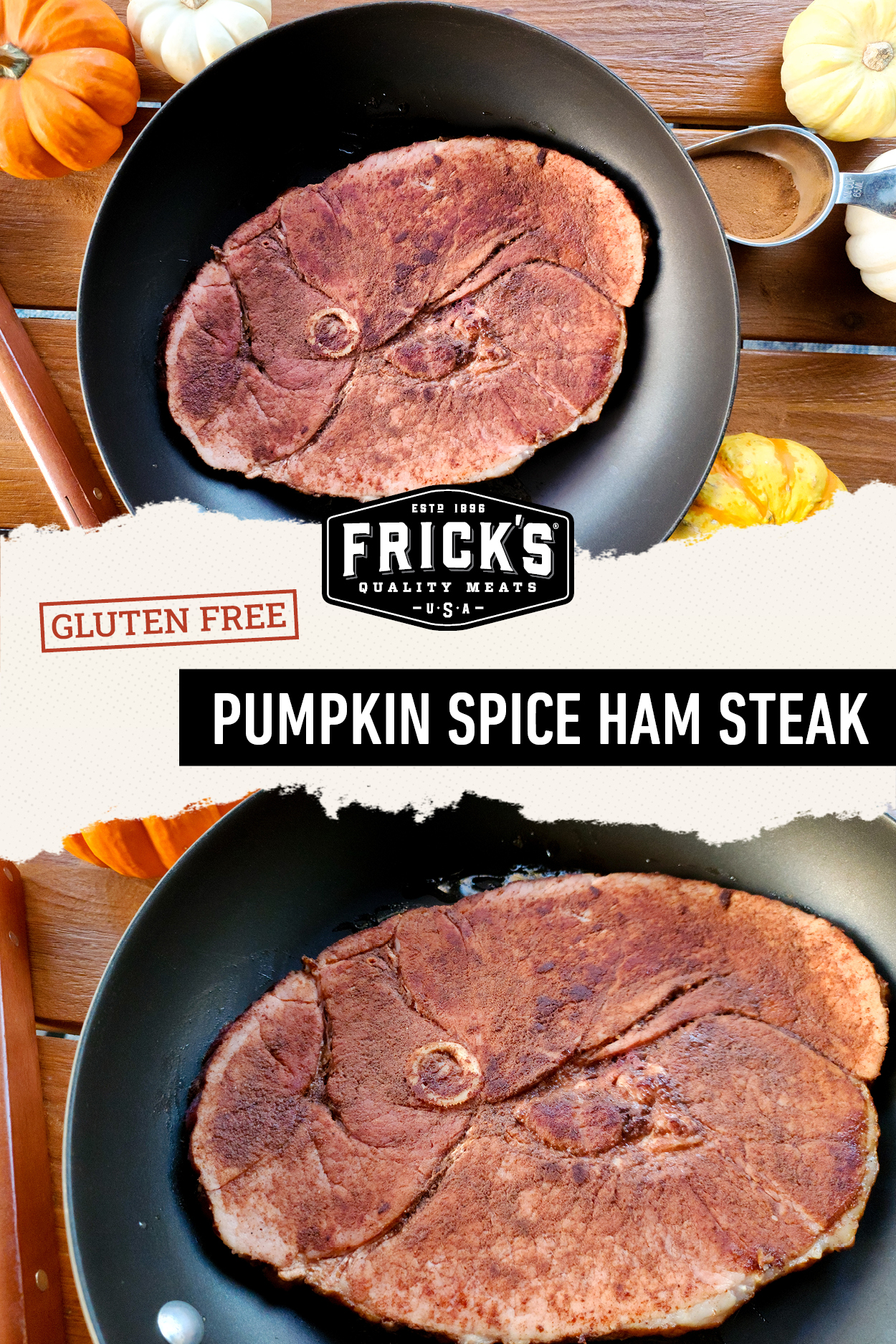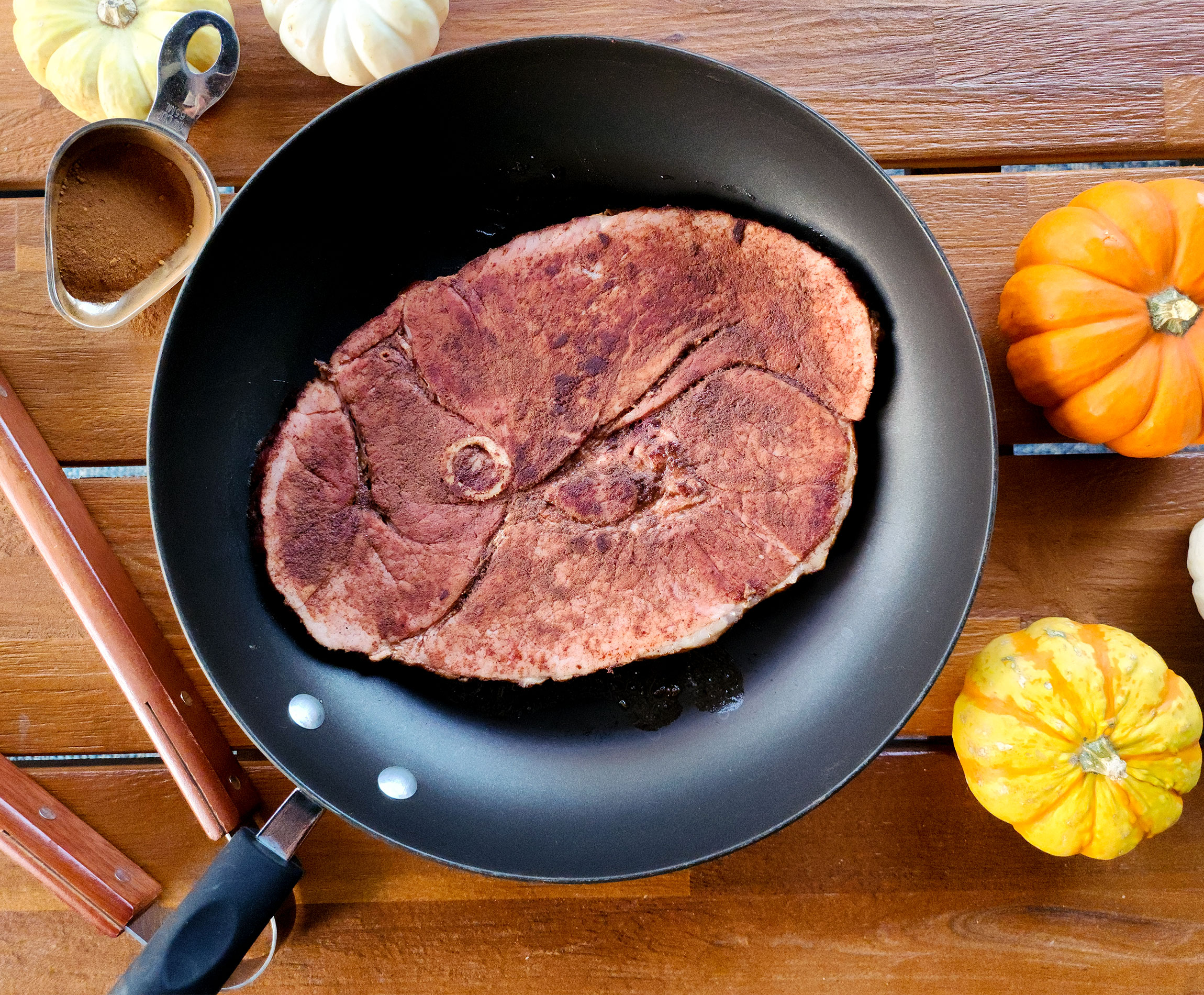 Pumpkin Spice Ham Steak
This is how you make ham steak for maximum autumn vibes. The woody, sweet and aromatic spice blend pairs perfectly with the smoky, savory flavors of ham.
View Recipe
Ingredients & Instructions
1 Frick's bone-in ham steak
1 Tbsp. butter
1 Tbsp. ground cinnamon
1 tsp. ground ginger
1/4 tsp. ground cloves
1/4 tsp. ground nutmeg
1/8 tsp. ground allspice
STEP 1
Mix together spice ingredients in a bowl.
STEP 2
Remove ham steak from packaging, then rub spice mix onto both sides of the ham, coating each face.
STEP 3
Melt butter in skillet over medium heat, then add the ham steak. Cook steak for approximately 2 minutes per side or until heated through.
More Recipes
Shop