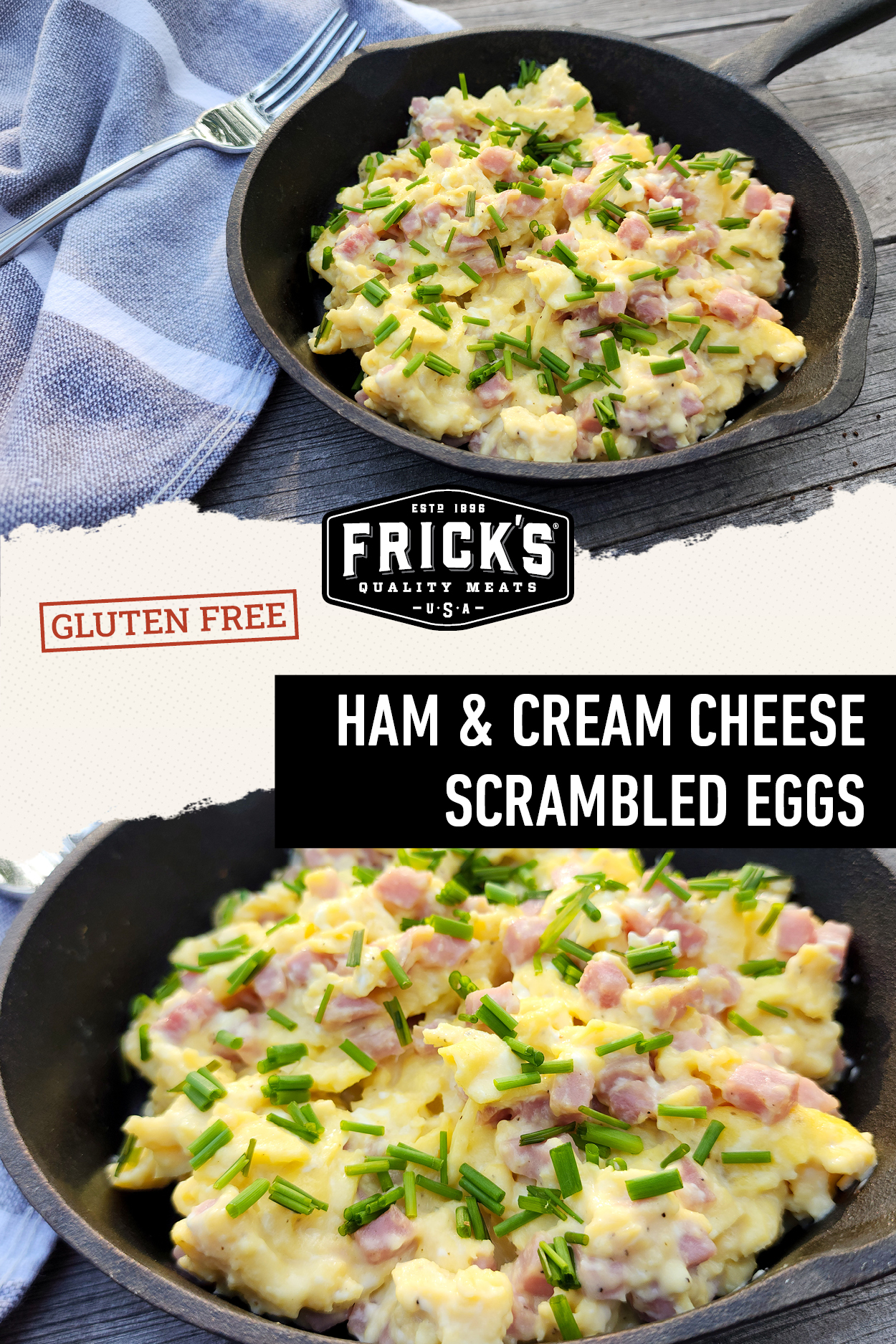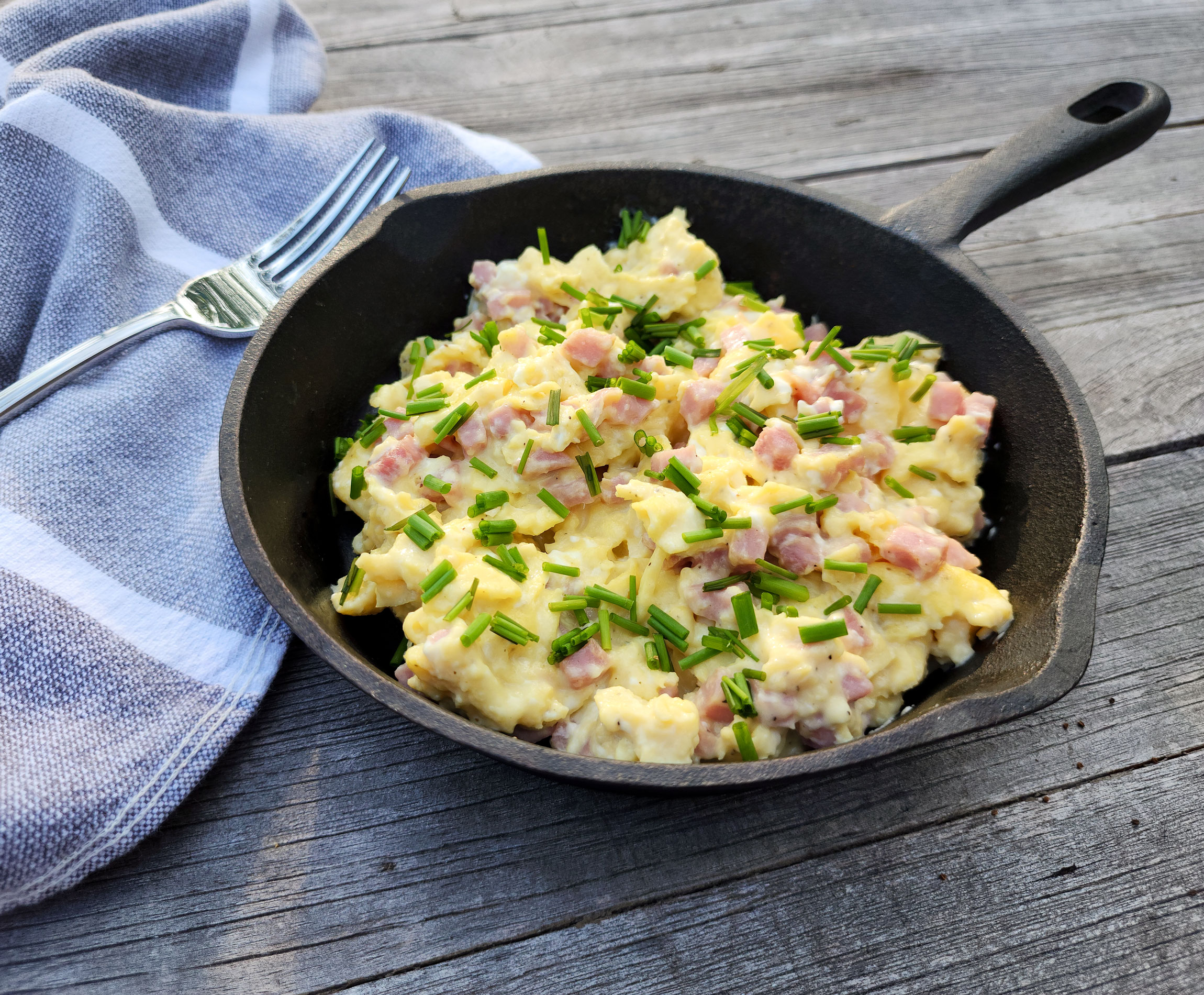 Ham & Cream Cheese Scrambled Eggs
So creamy, so flavorful — you'll never scramble your eggs differently again.
View Recipe
Ingredients & Instructions
8 oz Frick's diced ham
8 eggs
1/2 tsp. salt
1/2 tsp. pepper
2 Tbsp. butter
3 oz cream cheese
2 Tbsp. fresh chives, chopped
1 tsp. garlic powder
STEP 1
In a large bowl, whisk eggs until frothy. Then stir in salt and
pepper. Set aside to let the salt dissolve into the eggs while you cut
the cream cheese into small cubes, about 1/2 inch or smaller in
size.
STEP 2
Melt butter in a skillet over medium to medium-low heat, then
pour in the egg. Lower the heat if you hear a sizzle as the egg meets
the pan.
STEP 3
Quickly add cream cheese cubes, diced ham, and garlic powder
over top the egg, distributing evenly. Then, using a spatula, lift the
edges of the egg that's beginning to set, allowing the raw egg to
flow underneath and onto the hot surface.
STEP 4
Gently shift the egg and ham around the pan with long strokes of
the spatula, just until no raw egg is flowing onto the pan. Remove
from heat when egg is still slightly undercooked, then continue to
push and fold the eggs for a few more seconds until the last of the
egg has thickened and the cream cheese has been evenly spread.
STEP 5
Sprinkle eggs with chives and serve immediately while still warm.
More Recipes
Shop