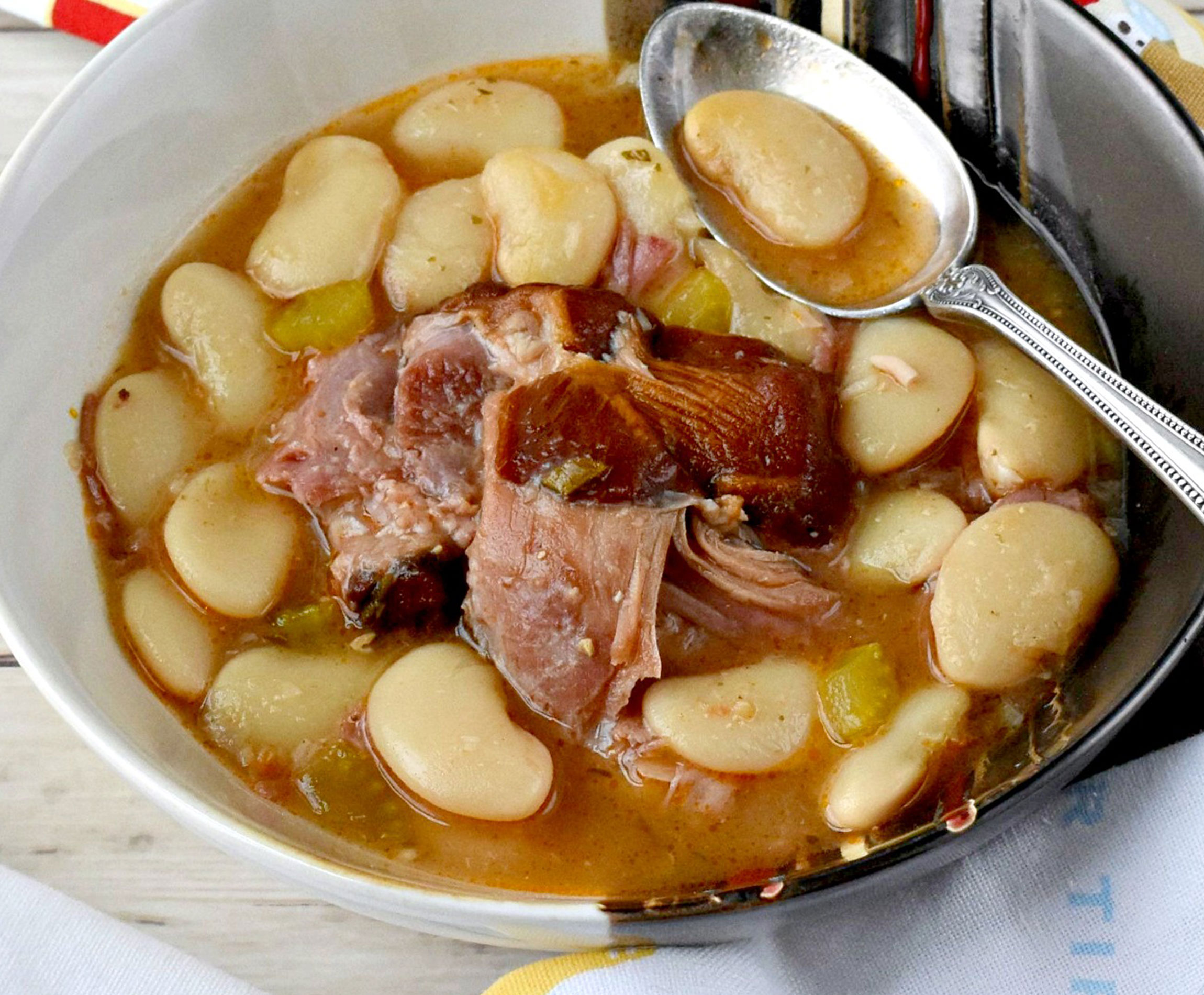 Smoked Turkey & Butter Beans In Tomato Pesto Broth
A rich broth with plenty of warmth and flavor to keep the cold at bay. It takes some time to cook, but is mostly hands off, making this a great weekend meal.
View Recipe
Ingredients & Instructions
2 Frick's smoked turkey drums
6 cups chicken broth
1/2 large onion
4 cloves garlic
2 tablespoons celery flakes (or 2 stalks of celery, chopped)
1 pound butter beans
1 cup chopped celery
2 – 3 sprigs rosemary
2 to 3 sprigs thyme
1/3 cup tomato pesto
Salt and pepper to taste
STEP 1
Place the turkey legs in a large stock pot with 6 cups chicken stock. Add the half an onion, 4 cloves garlic, and celery flake. Bring to a boil and simmer for several hours.
STEP 2
Strain and reserve the broth. Allow the legs to cool enough to handle, then remove the meat from the bone. Carefully remove any cartilage in the meat and roughly chop. Set aside.
STEP 3
Put the broth back in the pot along with the sprigs of rosemary and thyme. Bring to a boil before stirring in the beans. Return to a boil and then reduce to heat to simmer. Check the beans after 30 minutes and then every 15 minutes after that to make sure they are tender enough for you.
STEP 4
Stir in the tomato pesto and season with salt and pepper before serving with cornbread or crusty French bread.
A creation by Christie with A Kitchen Hoor's Adventures blog.
More Recipes
Shop