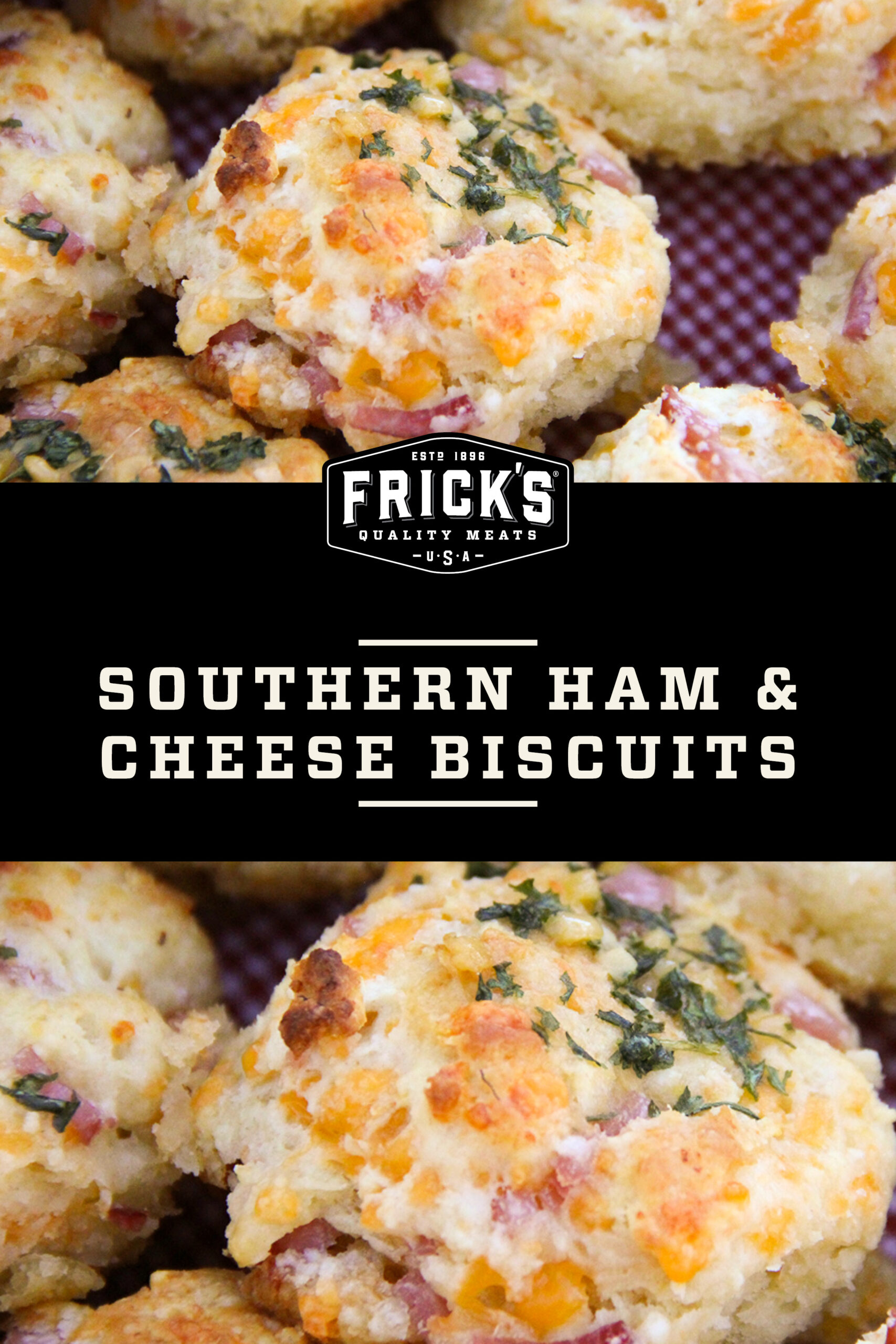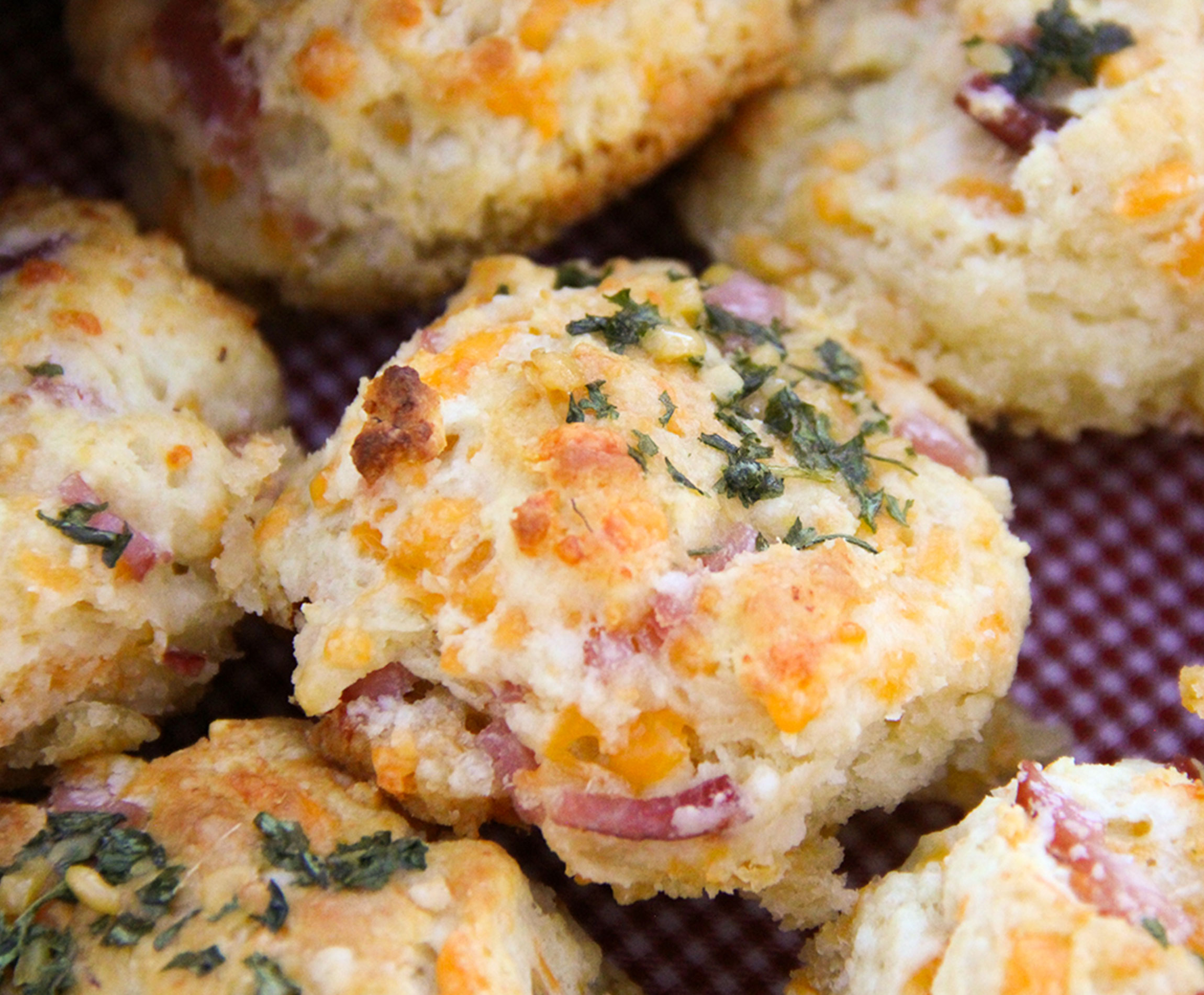 Southern Ham & Cheese Biscuits
Fluffy, cheesy, and hammy - what's not to love about these southern style biscuits? Comfort food this good should start off every meal.
View Recipe
Ingredients & Instructions
¾ cup chopped Frick's gourmet ham
2 cups flour
2 tsp. sugar
2 tsp. baking powder
1 tsp. salt
½ tsp. soda
⅓ cup shortening
1 cup buttermilk
1 cup cheddar cheese
2 Tbsp. cooking oil
TOPPING
2 Tbsp. melted butter
1 Tbsp. fresh parsley
½ tsp. garlic powder
Step 1
Preheat oven to 450°F.
Step 2
Mix dry ingredients then cut in shortening.
Step 3
Stir in buttermilk, then ham and cheese to form a dough.
Step 4
Pour oil in an oven safe dish. Place dish in the oven while cutting out the biscuits.
Step 5
Roll out the ham & cheese biscuit dough. Using a biscuit cutter, cut the dough into rounds.
Step 6
Take the dish out of the oven with oven mitts and place the biscuits in the hot oil. Be careful because the hot oil will sizzle.
Step 7
Place dish back in the oven and bake for 10 minutes.
Step 8
Mix together topping ingredients and drizzle the mixture over the biscuits. Enjoy!
A Callie Washer with A Sweet Potato Pie creation.
More Recipes
Shop