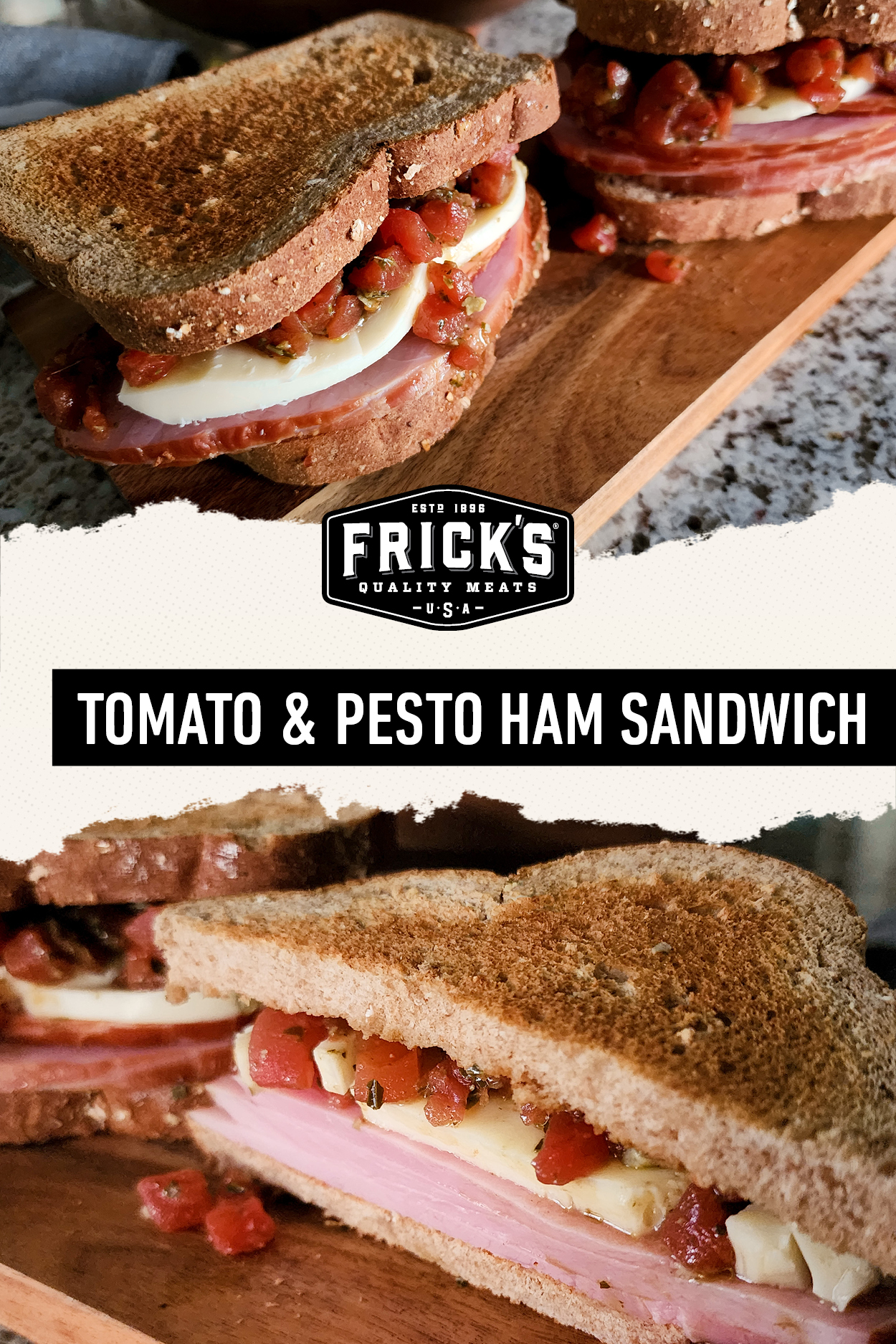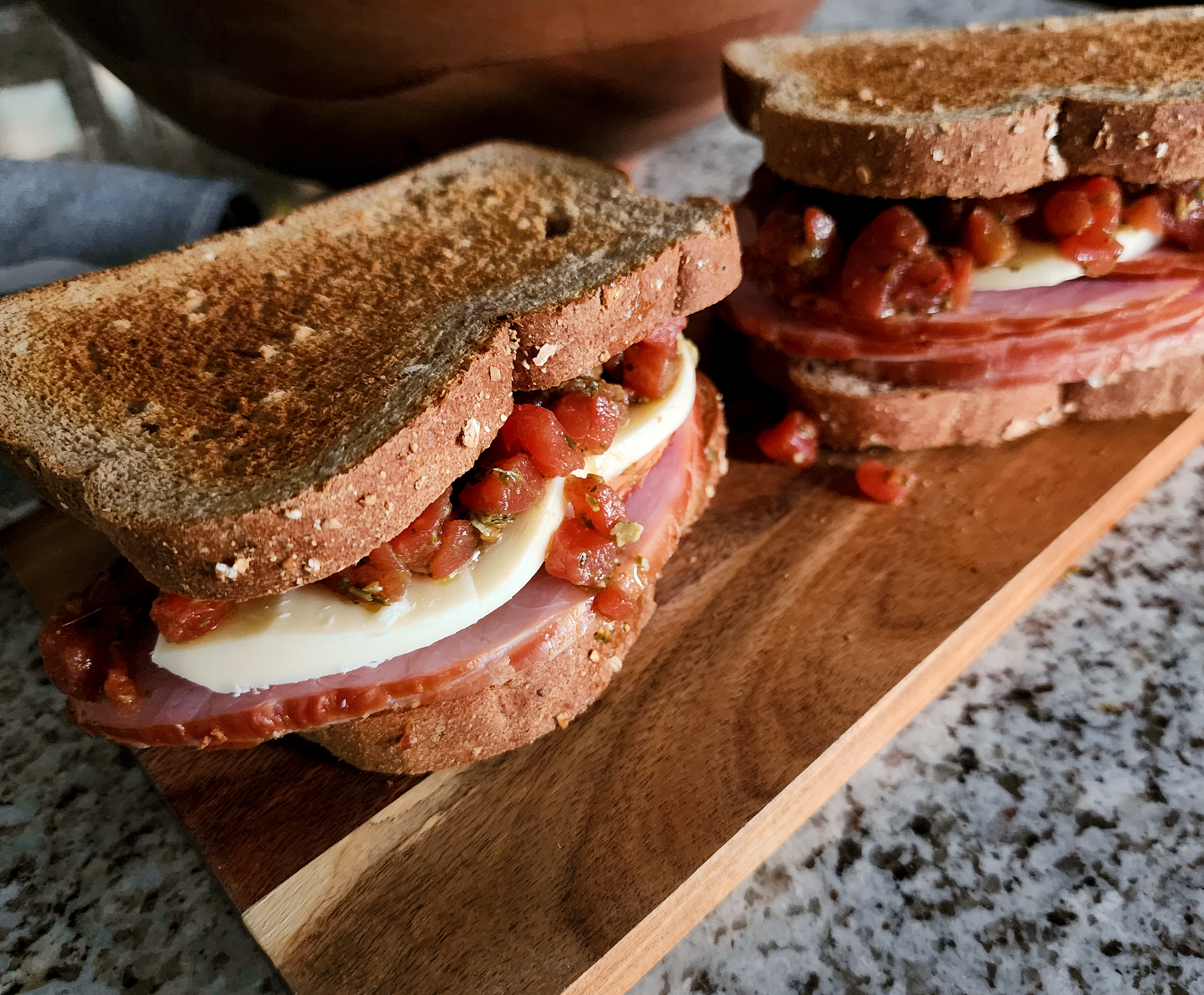 Tomato & Pesto Ham Sandwich
It's like bruschetta, but on a sandwich, and improved upon with ham. Serve it cold, or skip the bread toaster and heat it in a skillet like you would a typical grilled cheese sandwich.
View Recipe
Ingredients & Instructions
24 oz Frick's ham, sliced
2 (14.5 oz) cans of petite diced tomatoes, drained well
1/2 tsp. salt
1 tsp. balsamic vinegar
3-1/2 Tbsp. basil pesto
12 slices whole wheat bread
12 oz. mozzarella cheese, sliced
STEP 1
After draining all juices from the cans, add diced tomatoes to a small mixing bowl. Mix in salt, balsamic vinegar and basil pesto.
STEP 2
Place bread slices in a toaster to lightly toast them.
STEP 3
Lay out six slices of toasted bread. On top of each slice, stack roughly equal amounts of ham. Cover the ham with mozzarella slices, then spoon the tomato-pesto mix onto the cheese, distributing evenly.
STEP 4
Place the remaining toasted bread slices over each sandwich stack to complete them.
More Recipes
Shop