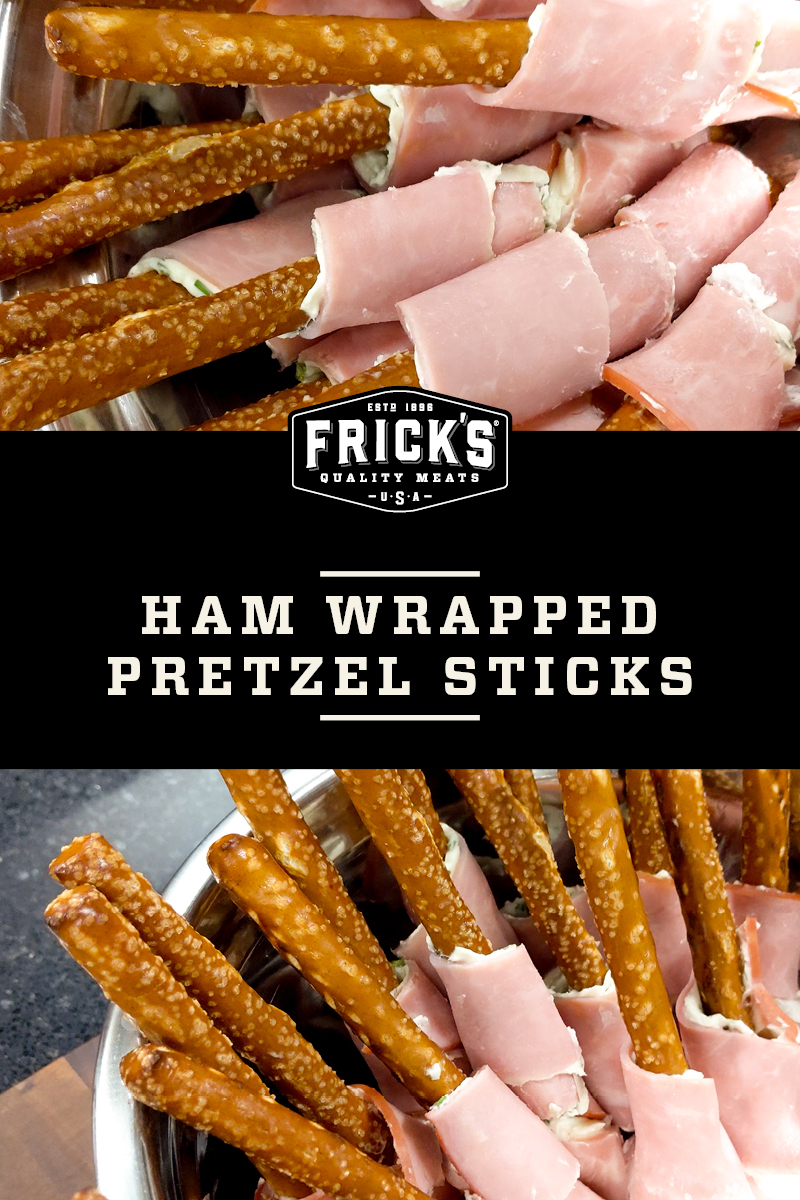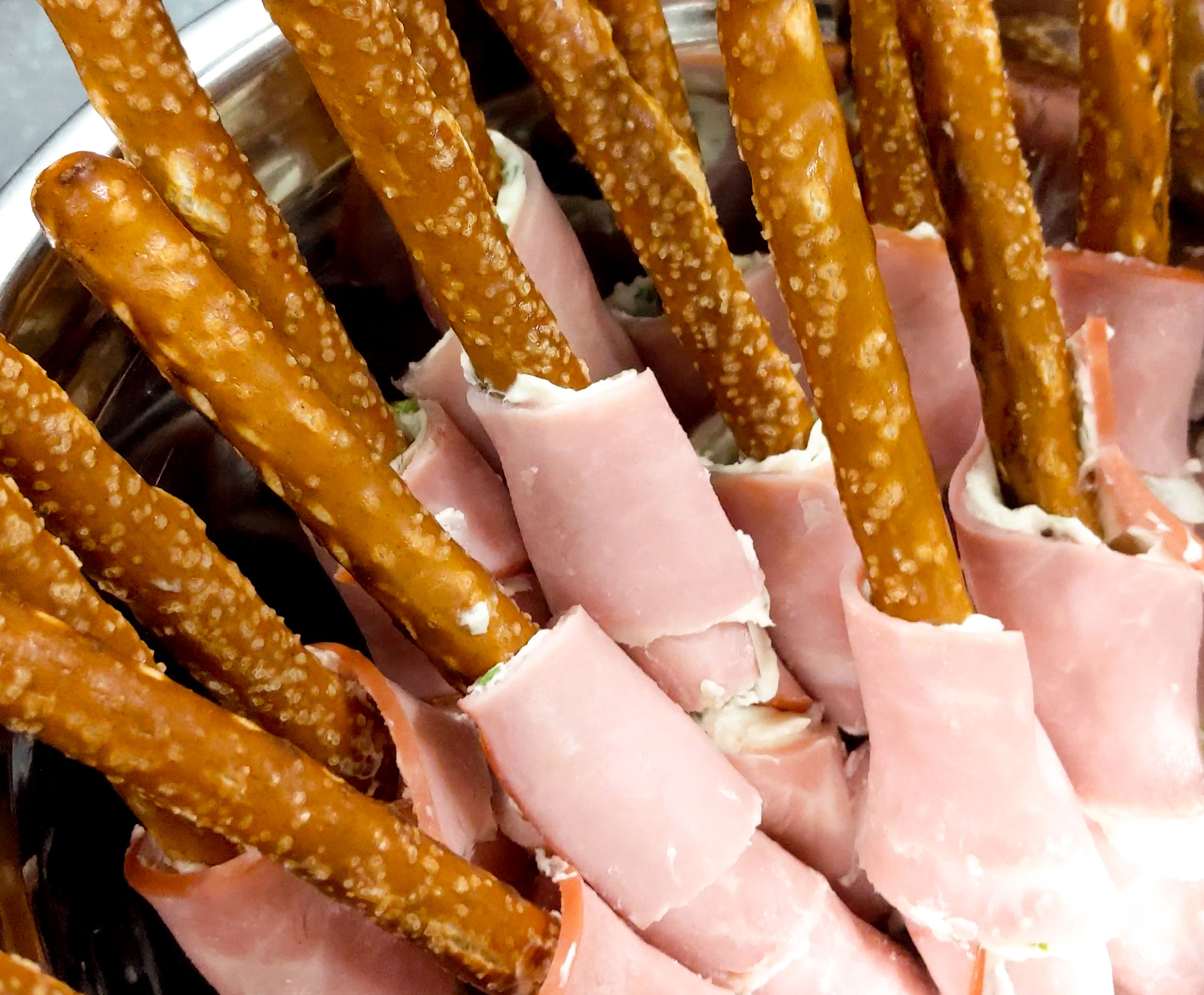 Ham Wrapped Pretzel Sticks
Salty and savory, just how we like it. Ham wrapped pretzel rods are a low-fat appetizer that is easy to make and quick to serve.
View Recipe
Ingredients & Instructions
16 oz. Frick's hickory smoked sliced ham
30 8-inch long pretzel rods
8 oz. cream cheese, softened
1 teaspoon onion powder
2 Tbsp. green onion, minced
2 Tbsp. fresh chives, minced
Note: if you want your wrapped pretzels to be thick with cream cheese, double the amount of cream cheese, onion powder, green onion, and chives.
Step 1
Put softened cream cheese in a large bowl. Add onion powder, green onion, and chives. Mix well using an electric mixer.
Step 2
Spread about 1 Tbsp. of cream cheese on one side of each slice of ham. Slice ham into 4 long strips.
Step 3
Beginning at the top of the pretzel, wrap pretzel with one ham strip (cream cheese side in) in a descending spiral. The ham should overlap slightly with each turn. If you desire more ham per pretzel use 2 strips on each. Enjoy!
More Recipes
Shop