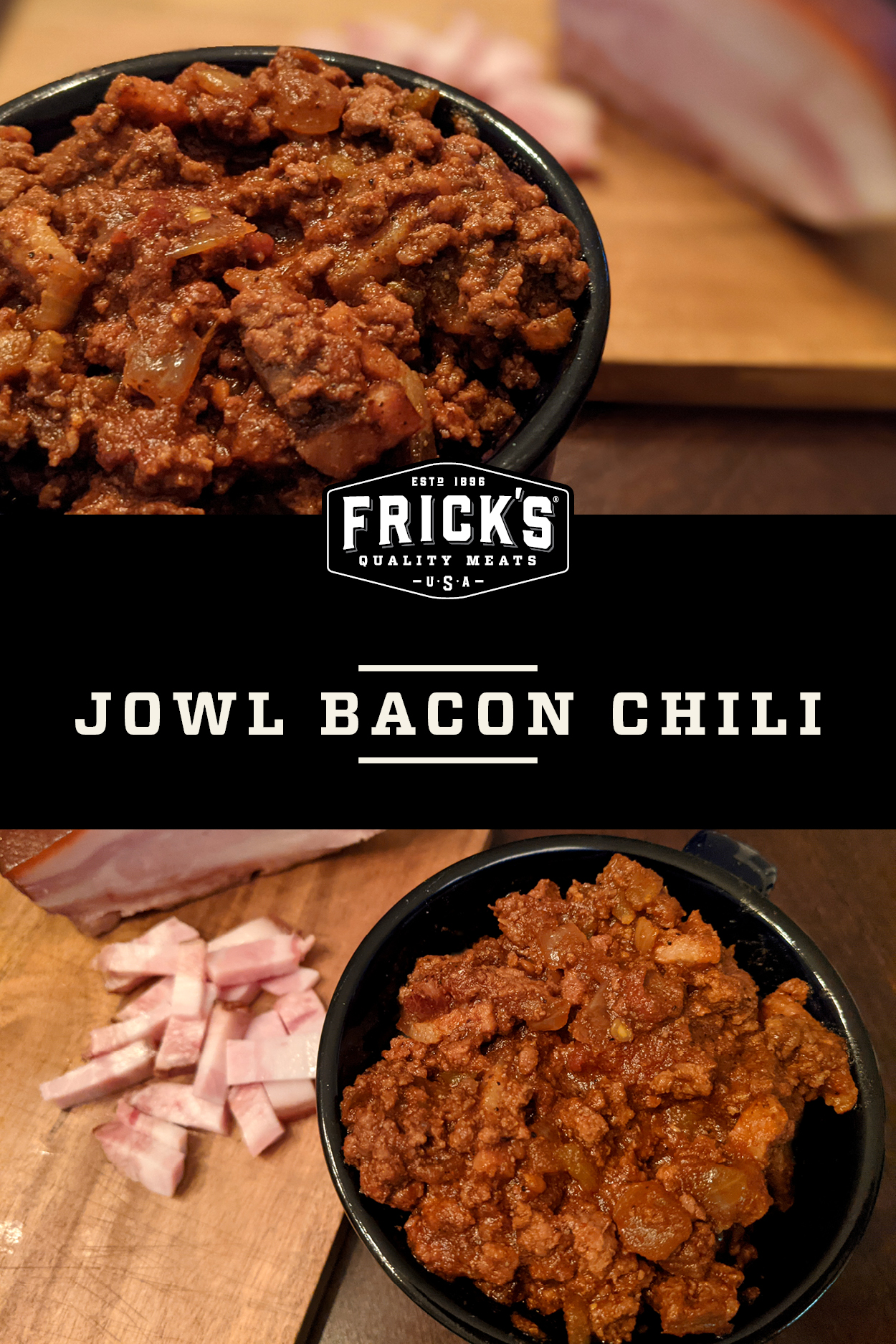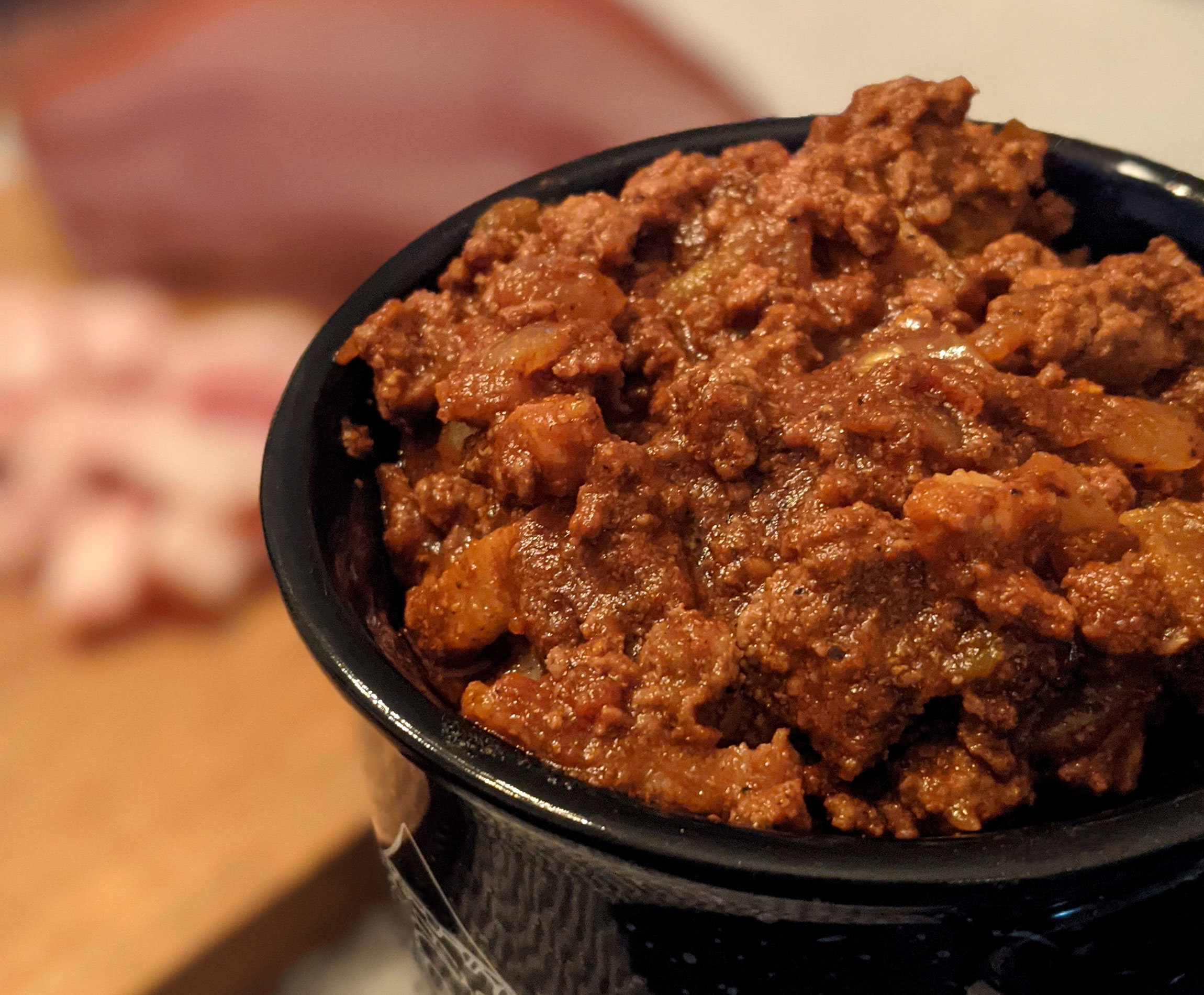 Jowl Bacon Chili
Replace the typical beans with deliciously fatty jowl bacon, the meat that gives everything else even more flavor. Extra meaty chili is the best chili.
View Recipe
Ingredients & Instructions
• 12 oz (0.75 lb.) of Frick's jowl bacon
• 3 lbs. ground beef (80% lean)
• 1 yellow onion, diced
• 1 (7 oz) can of chopped green chiles
• 3 (14.5 oz) cans whole tomatoes
• 1 Tbsp. black pepper
• 1 Tbsp. cumin
• 1/2 cup (~3 oz) chili powder
• 1/4 cup paprika
• Salt to taste
Step 1
Slice jowl bacon into strips, then cut strips lengthwise and crosswise to form bits.
Step 2
Add ground beef and bacon bits to a large skillet. Brown the beef, using a spatula to break up the beef into small chunks, then drain the excess grease.
Step 3
Sauté onions and green chiles until the onions start to soften, approx. 5 minutes.
Step 4
Combine all ingredients in a crock pot or roaster, then let cook for several hours, stirring occasionally. – OR – Mix all ingredients, including spices and juice from tomato cans, in a large stock pot. Crush the large tomatoes when stirring them in. Bring to a boil over high heat, then reduce heat and simmer, stirring occasionally, for roughly 30 minutes.
Step 5
Enjoy hot with your favorite chili toppings!
More Recipes
Shop