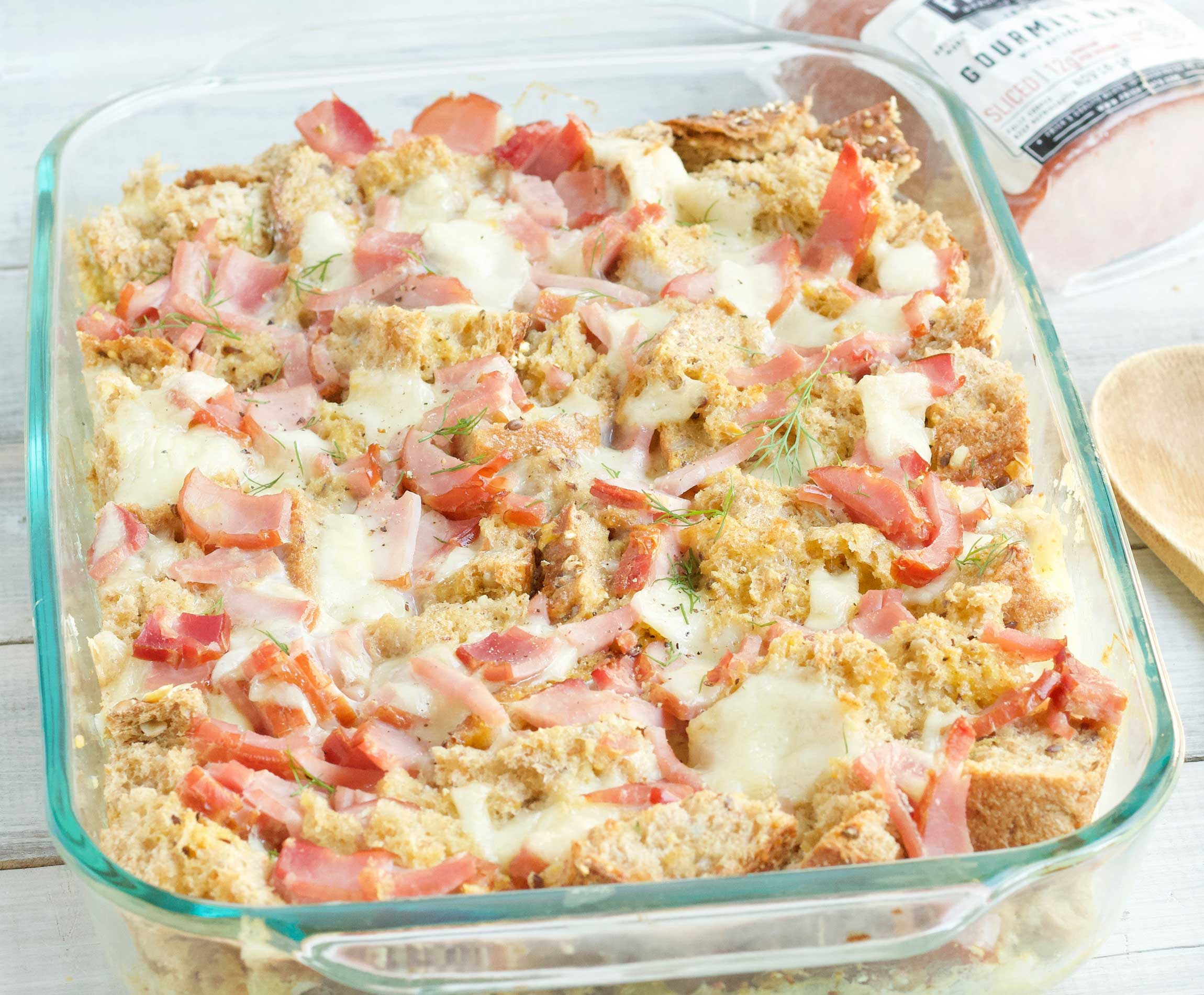 Savory Bread Pudding With Ham & Cheese
Bread pudding but it's not a dessert? Yes, and it's still delicious! Ham, cheese & Dijon mustard turn bread pudding into a savory dinner.
View Recipe
Ingredients & Instructions
• 1 cup (about 4 oz) diced Frick's Gourmet Ham
• 1 loaf (~6 cups) day old or lightly toasted six grain bread, cubed
• 8 eggs
• 2 cups milk
• 1 tablespoon Dijon mustard
• 1/4 teaspoon black pepper
• 2 tablespoons grated Parmesan cheese
• 1 cup (about 4 oz) diced Swiss cheese
Step 1
Preheat oven to 350°F.
Step 2
Add cubed bread to a 9×13 glass baking dish.
Step 3
In a large bowl, whisk together eggs, milk, Dijon, and pepper. Stir in Parmesan, Swiss, and ham.
Step 4
Pour mixture over bread, and press down until bread soaks up mixture.
Step 5
Bake for 25-30 minutes, or until egg is cooked through. Let cool 5 minutes before serving.
An Emily Cooper with Sinful Nutrition creation.
More Recipes
Shop