Our Meats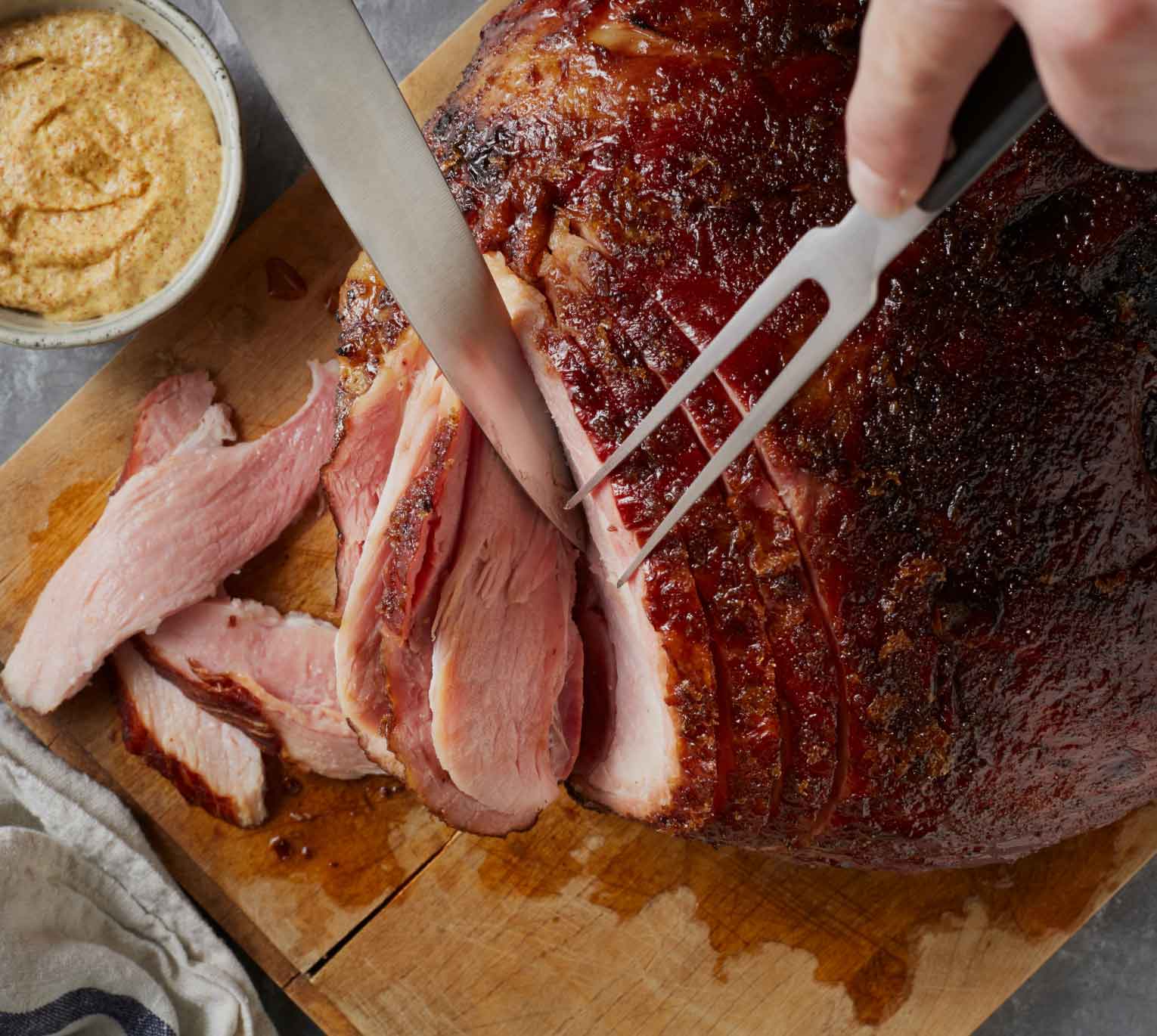 View 'em All or By Meat Type
All
All
Bone-In Ham
Boneless Ham
Turkey
Sausages
Bacon
No Antibiotics Ever
Available Online
Shop
Slow-
Roasted
Artisan
Made
What Our Customers Say
Amazing ham!!!! First time buyers for our family Easter dinner. Wonderful flavor, and we used the bone for some fantastic split pea soup! I don't rave about products often, but this is the only ham we'll get from now on! There is no comparison! Thank you for this great ham!!
This company knows how to prepare ham! It is the best. Not too salty and a great ham taste. You won't be disappointed.
I have bought several of your hams over the last several years. All of our family and friends, and I mean all, have said that this ham is the best that they ever tasted.
I love your ham. And so do my kids. They never liked ham before. Now they ask for it. Thanks for make a delicious product and keeping it affordable for a single mom.
There is no greater smoked turkey leg than Frick's!! I have been eating them for over 14 years. Bake them then I put pineapples on them about 20 mins before I pull them out of oven. You will think you are eating a premium ham!! SO DELICIOUS!!. I don't eat pork anymore so this is a huge hit for me. Bake on 350 for about 2hrs and you wont believe how good, tender, and juicy they taste. Dont forget to separately wrap each leg in foil then also cover the pan with foil as well. You will not want to share any its so good!
This Christmas my wife purchased a whole bone-in ham from Frick's. We have ham every Christmas, and the Frick's ham by far is the best we have ever had! Frick's will now be our family ham choice for all special occasions.
Best ham ever… I wasn't going to bother with it because it was so inexpensive compared to the other hams and I figured cheap price, cheap taste.
Thank goodness I decided to ask the meat department lady the difference taste and texture-wise between a shank and a butt portion because she led me over to the case…and recommended Frick's.
It's the only ham I'll buy now and I've told a lot of people about how good it is. It's insane to me that it's so much better than all the others but way more reasonably priced. Great job!